Back-to-School Berry Muffins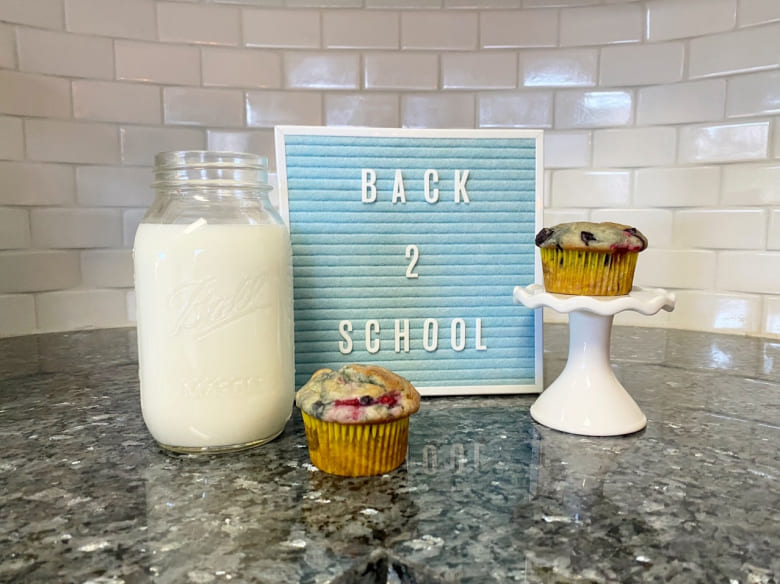 10

30

40

12

Print Recipe
Ingredients
1/2 cup milk
2 eggs
1 1/4 cups sugar
1 teaspoon vanilla extract
1/2 cup softened butter
2 cups flour
1/2 teaspoon salt
2 teaspoon baking powder
1 1/2 cup blueberries
1/2 cup raspberries
Muffin Top Crumble
1/2 cup granulated sugar
1/2 cup all-purpose flour
3 tablespoons salted butter (softened)
Preparation
Preheat oven to 375 degrees.
Mix butter and sugar.
Add eggs one at a time, mixing well after each.
Add vanilla.
Add flour, salt and baking powder into the mixture alternately with the milk.
Mash 1/2 cup of blueberries and mix into the batter.
Fold in the remaining blueberries and raspberries.
Line muffin tin with cupcake liners.
Fill liners with batter.
Bake for 30-35 minutes.
Let cool and enjoy!
For Muffin Top Crumble:
In a small bowl, use a fork and mix together sugar, flour, and butter until crumbly.
Sprinkle over the muffin batter.
Place muffins in the oven and bake for required time.