Berrylicious Cinnamon Roll Casserole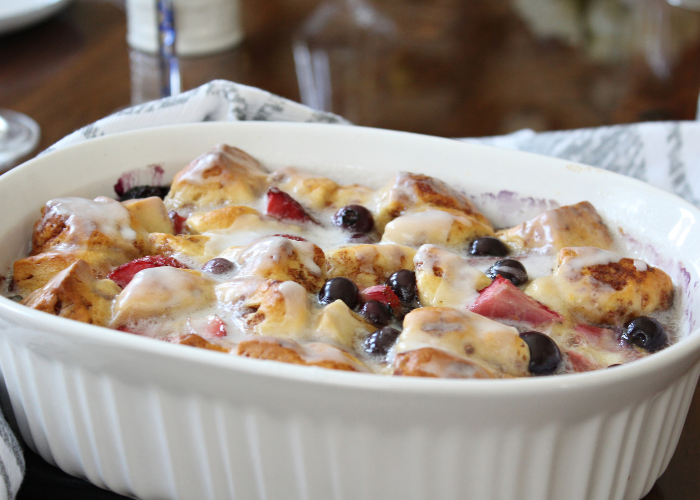 10

35

45

6

Print Recipe
Ingredients
1 can refrigerated cinnamon rolls
1 cup Florida blueberries
1 cup diced Florida strawberries
1/2 cup Florida milk
2 tablespoons maple syrup
2 eggs
Preparation
Preheat oven to 350 degrees. Spray an 8x8 baking dish with cooking spray and set aside.
Open the cinnamon rolls and cut each roll into quarters.
In a medium mixing bowl combine the milk, eggs, and maple syrup. Mix well.
Add the cinnamon roll quarters and berries to the bowl with the milk and egg mixture. Gently stir to make sure all pieces are coated. Pour into prepared baking dish.
Bake for 30-40 minutes until cooked throughout.
Top with icing from cinnamon roll package.