Chia Seed Pudding Power Bowl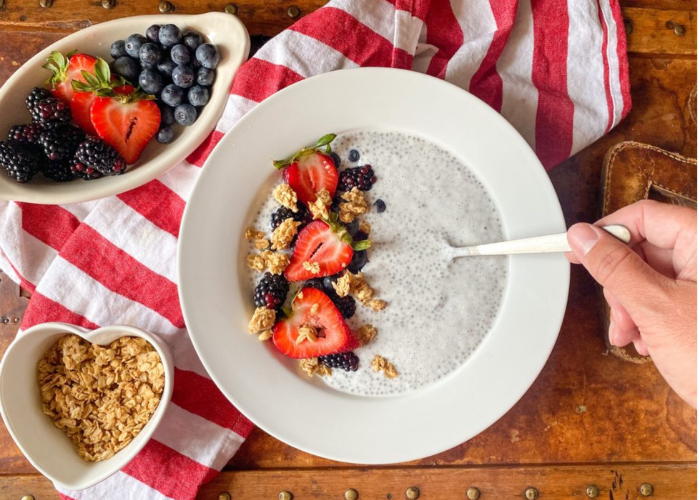 5+chilling

0

5+chilling

1

Print Recipe
Ingredients
1 cup milk
4 tablespoons chia seeds
1 1/2 teaspoon vanilla extract
2 tablespoons honey
1 cup berries
1/2 cup granola
1 tablespoon jam
Preparation
Combine milk, chia seeds and vanilla extract in a container with a top. Place into the refrigerator for a minimum of 1 hour, ideally overnight.
10 to 15 minutes later, stir it again so that you don't have clumps.
When you are ready to enjoy your power bowl, add your sweetener then add your toppings.