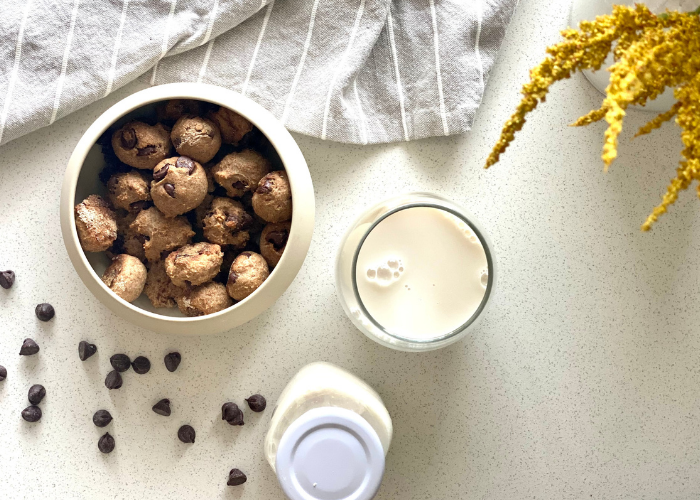 45

10

55

2

Print Recipe
Ingredients
1/2 cup unsalted butter (melted)
1/2 cup brown sugar
1 large egg
1 teaspoon vanilla
1 1/2 cup wheat flour
1/2 teaspoon baking soda
1/2 teaspoon salt
1/4 cup of milk @floridamilk
1/2 cup semi-sweet chocolate chips
Preparation
Preheat the oven 350 degrees.
Melt butter in the microwave.
Add sugar and whisk until smooth, then include egg, milk and vanilla and whisk until silky. Stir in flour, baking soda, and salt. Fold in semi-sweet chocolate chips.
Cover bowl with plastic wrap and place in the refrigerator for at least 30 minutes.
Using a cookie scoop, a spoon or your hands, place cookie dough on the pan.
Bake for 10-13 minutes or until cookies become a light golden color.