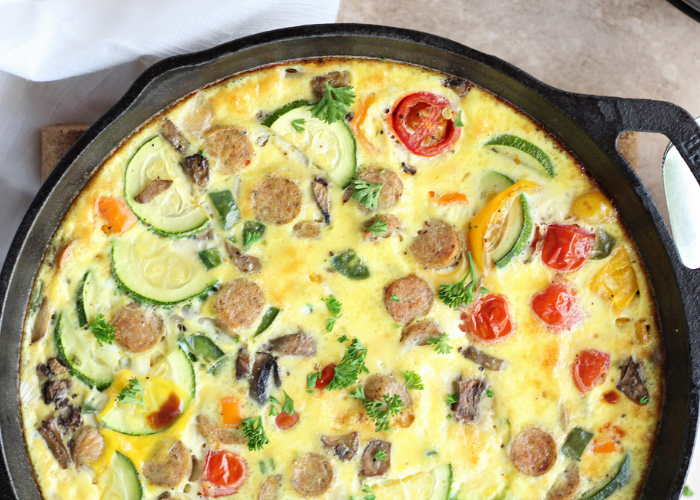 10

20

30

4

Print Recipe
Ingredients
6 eggs
1 cup of Florida Milk - I used 2%
1 - 1 1/2 cups diced veggies - I used mushrooms, mini sweet peppers, grape tomatoes, zucchini, red onions and jalapenos
1/2 cup meat of choice - I had 3 breakfast chicken sausages leftover from the weekend, so I used those!
Salt, pepper and seasonings to taste
Preparation
Preheat oven to 400 degrees.
Clean and dice all veggies.
Warm an oven-safe skillet, I used cast iron.
Sauté vegetables and sausage.
While vegetables and sausage are cooking, mix 6 eggs and the milk in a small bowl.
Once the vegetables are soft, gently pour in the milk/egg mixture to the skillet.
Bake for 15-18 mins until eggs are thoroughly cooked and top is slightly brown.
Serve with fresh fruit and a glass of Florida Milk.