Raspberries and Pistachio Overnight Oats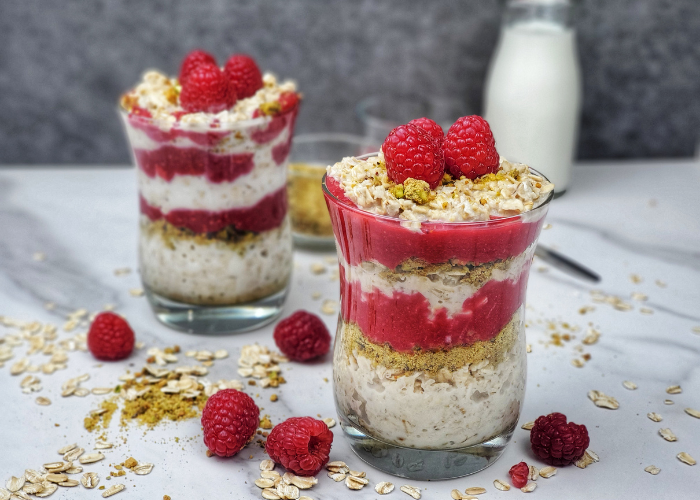 10+chilling

5

15+chilling

4

Print Recipe
Ingredients
2 cups of rolled oats
2.5 cups of Florida Milk
2 tablespoons honey
1/2 cup sugar
2 cups raspberries for jam
2 cups crushed pistachio
Fresh raspberries for topping
Preparation
Combine the rolled oats, milk, and honey in a medium bowl. Cover with plastic wrap. Place in the fridge overnight to soak.

For the jam place raspberries and sugar in a saucepan over medium heat. Cook, stirring, for 5 mins or until sugar dissolves and raspberries soften. Transfer to a blender. Blend until smooth. Set aside to cool completely(You can prepare the night before as well, and refrigerate)

Layer the raspberry jam, crushed pistachio and oat mixture in serving jars or cups. Top with the raspberries and pistachios. Enjoy!