Boozy Oreo Kinder Bueno Shake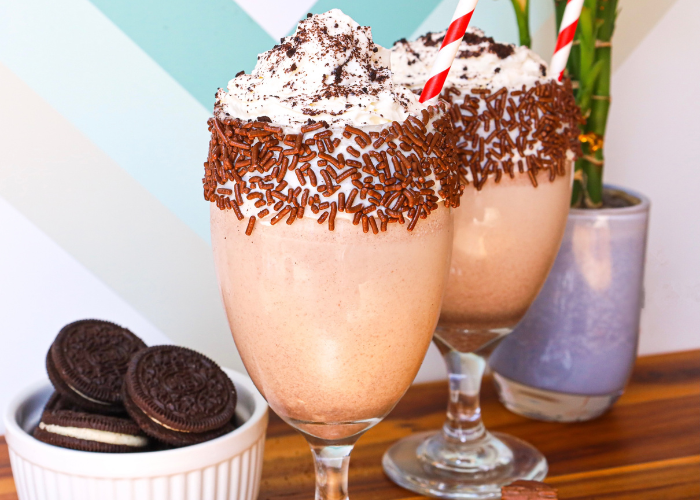 5

1

10

2

Print Recipe
Ingredients
3 scoops of cookies n cream ice cream or vanilla

1/4 cup–1/2 cup of milk

1- 2 shots of vodka

2 - 3 Oreos

2 Kinder Bueno Bars

Whipped cream
Preparation
Prep by grabbing a blender, ice cream, 2 Kinder Bueno Bars, 2 Oreos, vodka, and milk.

Pour the ice cream, Kinder Bueno Bars, Oreos, vodka, and milk into the blender.

Mix until you have a creamy thick consistency.

Leave the shake in the blender to the side.

Grab Oreos and crush them in a plastic bag.

In a tall serving glass, pour the shake from the blender.

Top it with whipped cream, and sprinkle over the crushed Oreos.