Nutella Cheesecake Cookie Shooters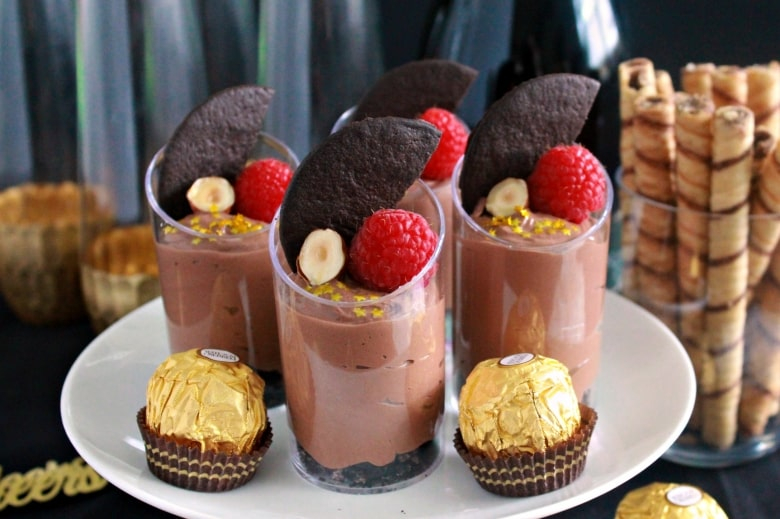 20

0

20

4

Print Recipe
Ingredients
chocolate wafer cookie crumbs
1/2 cup Nutella
8 ounces cream cheese, soft
1 cup heavy whipping cream
1/3 cup powdered sugar, divided
toasted hazelnuts, garnish
raspberries, garnish
chocolate wafer cookies, garnish
gold sprinkles, garnish
Preparation
Crush chocolate wafer cookies to make crumbs. Place 1-2 tablespoons in the bottom of each dessert shot glass.
In a medium bowl, beat Nutella, cream cheese, and all but 3 tablespoons of the powdered sugar.
In separate bowl, whisk heavy whipping cream, and 3 tablespoons powdered sugar until stiff. Fold whipped cream into cream cheese mixture.
Place cheesecake mix into piping bag and pipe into dessert glasses. Garnish with chocolate wafer cookie, raspberries, toasted hazelnuts, and gold sprinkles.