Strawberry Cheesecake Cottage Cheese Ice Cream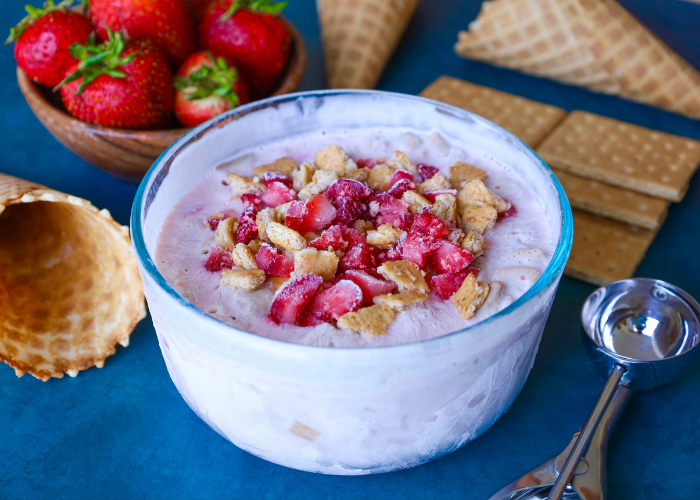 10

0

10

N/A

Print Recipe
Ingredients
2 1/2 cups cottage cheese (or a pack if you just want to make a small batch)
1/3 cup maple syrup
3-4 strawberries (can use less or more if you want the flavor to be more prominent)
3-4 diced strawberries (can use less)
2-3 crushed graham crackers
Preparation
Blend 2-3 cups of cottage cheese, 3-4 strawberries (can use more), and 1/3 cup of maple syrup.
Pour mixture into a bowl or freezer-proof tin.
Dice 3 strawberries and crush 2-3 graham crackers.
Mix in diced berries and crushed graham cracker crumbs (reserve some).
Top the mixture with the remaining diced berries and graham cracker crumbs.
Freeze for a few hours or overnight, and enjoy!