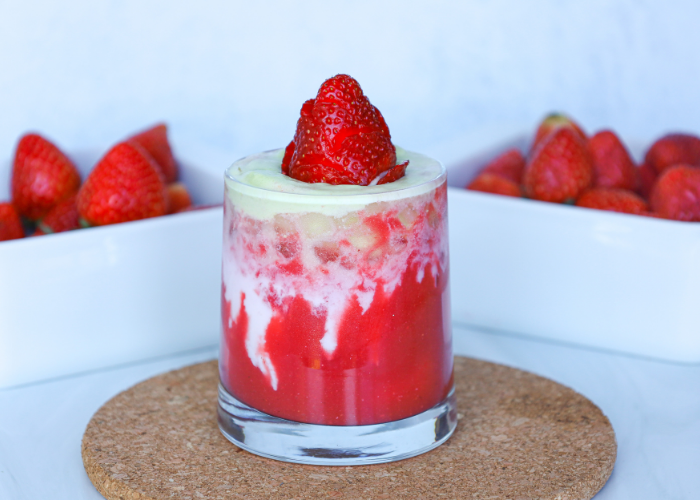 20

0

20

1

Print Recipe
Ingredients
Strawberries 4-6
Ice- Amount depends on size
Milk 1 cup
Matcha Cream:
Heavy cream ¼
Matcha 1 tsp
Sugar ½ tsp
Preparation
First, you're going to blend 4-6 strawberries, then pour that purée into the cup of your choice, add ice.
Pour in about a cup of milk (can use less depending on the size of your cup), and top with the homemade matcha cream.
To make the cream, whip 1/4 cup of heavy cream with one teaspoon of matcha and a little bit of sugar (for sweetness).
Enjoy!