Toasted Coconut Ice Cream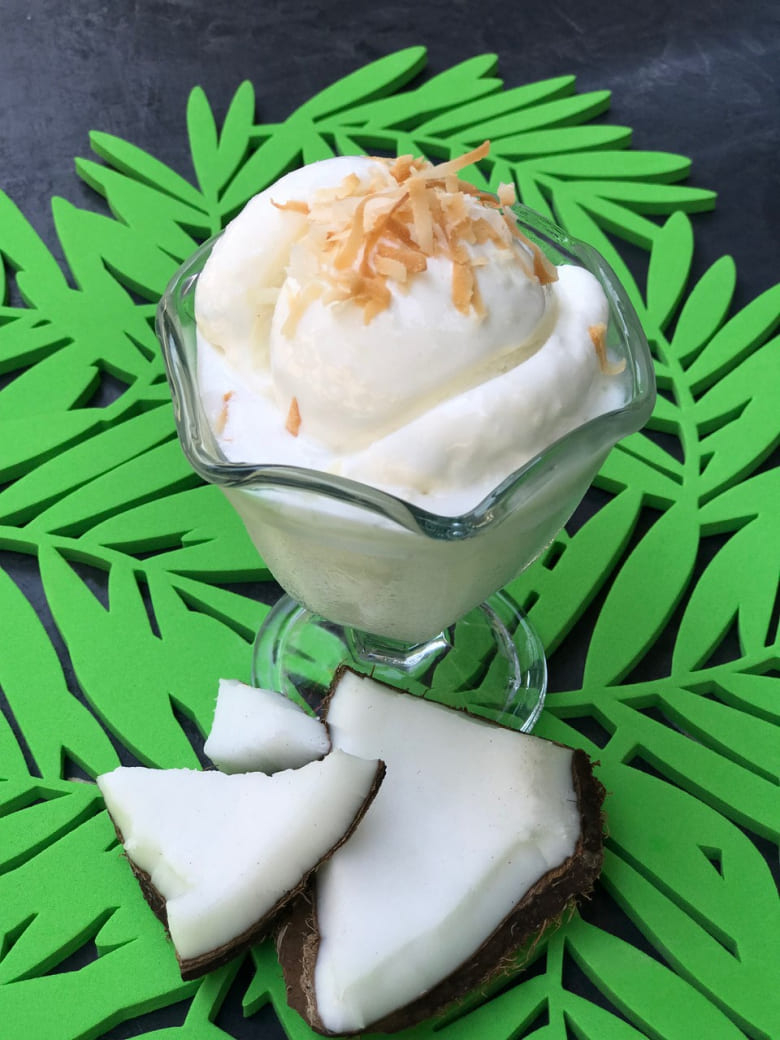 5 + chilling

10

15 + chilling

8

Print Recipe
Ingredients
1 cup heavy whipping cream
1 cup whole milk
2 (14 ounce) cans coconut milk
1 can of coconut cream
1 cup of sugar
1 1/2 tablespoons vanilla extract
1/2 teaspoon salt
1 1/2 cup lightly toasted sweetened coconut shreds divided
Preparation
Preheat oven to 350 ° F and toast coconut on ungreased baking sheet for approximately 10 minutes or until lightly toasted.
In a blender, mix all the ingredients except the grated coconut. Transfer the mixture to the ice cream maker and freeze according to the machine's instructions.
When you are almost done, add 1 cup of toasted coconut to the ice cream. Transfer to an airtight container. Sprinkle with the remaining toasted coconut. Freeze until firm, 4-6 hours.