Cheese-Stuffed Turkey Burgers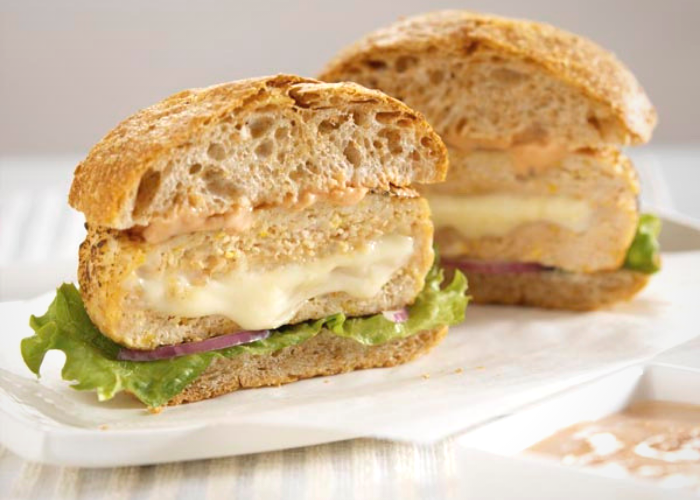 12

10

22

4
Recipe created by 3-Every-Day™ of Dairy

Print Recipe
Ingredients
1 1/4 pounds lean ground turkey breast
2 tablespoons corn meal
1/4 cup egg substitute
1/4 teaspoon seasoned salt
1/2 teaspoon chili powder
4 slices Monterey Jack cheese (1 ounce each)
4 tablespoons low-fat plain yogurt
4 tablespoons salsa
4 thick slices red onion
Arugula or lettuce
4 hamburger buns, toasted
Preparation
Mix turkey, corn meal, egg substitute, seasoned salt, and chili powder in a medium bowl.
Divide mixture evenly into 8 patties.
Top four patties with a slice of cheese and cover with remaining 4 patties.
Press edges together to seal in cheese.
Grill burgers over medium-hot coals for about 5 minutes on each side.
Mix yogurt and salsa together in a small bowl.
Place a burger on each bun and top with onion, arugula, and salsa mixture.
Yield: 1 burger, per serving