Crockpot Chicken and Dumplings with Sweet Potatoes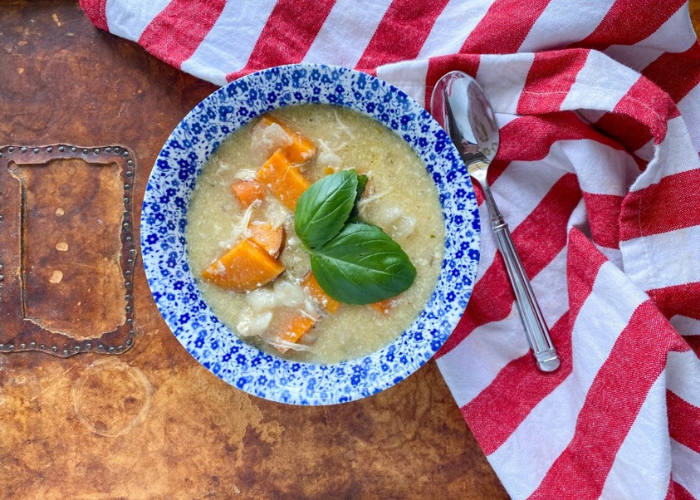 10

360

370

6

Print Recipe
Ingredients
2-3 boneless skinless chicken breasts
2 c. low-sodium chicken broth
1 cup milk
1 can cream of chicken soup 10.5-oz. can
1 onion chopped
2 large sweet potatoes chopped
1 tsp. dried Italian seasoning
salt
ground black pepper
4 sprigs fresh thyme
1 bay leaf
1 cup carrots peeled and chopped
3 cloves garlic minced
1 16.3-oz. can refrigerated biscuits
Preparation
Chop all your vegetables. Add your chopped onions in the bottom of your crockpot. Then add the raw chicken breast on top of your onions. Season with oregano, salt, and pepper to taste.
Pour soup, milk broth over chicken, then add thyme and bay leaf. Cover and cook on high for 3 hours or until chicken if fully cooked.
Discard the thyme and bay leaf. Remove the chicken breast and place on a hard surface. Shred chicken with two forks until it is all shredded. Add in carrots, sweet potatoes, and garlic. Cut biscuits into small bite-sized pieces. Stir into chicken mixture. Spoon liquid over any biscuits.
Cook on High until vegetables are tender and biscuits are cooked through, stirring every 30 minutes, about 1 hour to 1 hour 30 minutes or until the vegetables are tender.