Spooky Halloween Ghost Shakes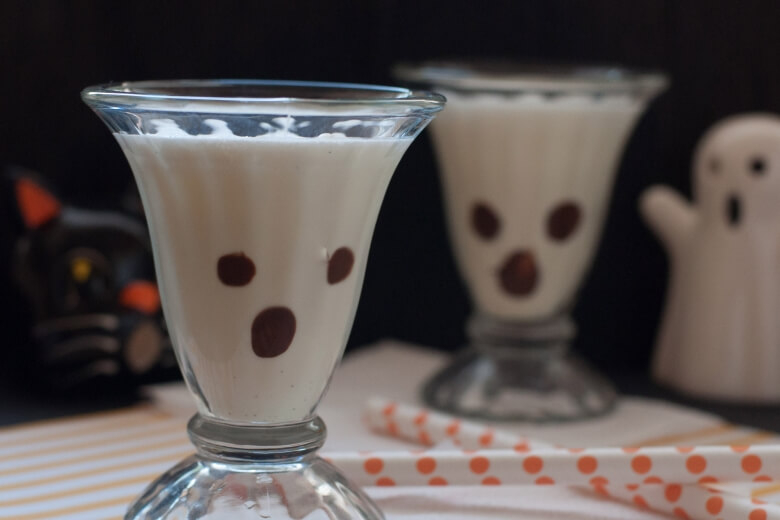 4

1

5

4

Print Recipe
Ingredients
2 cups reduced fat milk
1 cup vanilla frozen yogurt
2 tablespoons chocolate chips, melted
1 teaspoon vanilla extract
Preparation
In a microwave safe bowl, melt the chocolate ships at 50% power for 40 seconds, stir and repeat at 10 second intervals until melted. Using a clean paintbrush, paint ghost face on the inside of a clear cup.
Allow to set (5 minutes)
In a blender, combine the milk, frozen yogurt, and vanilla. Pour into prepared cups.