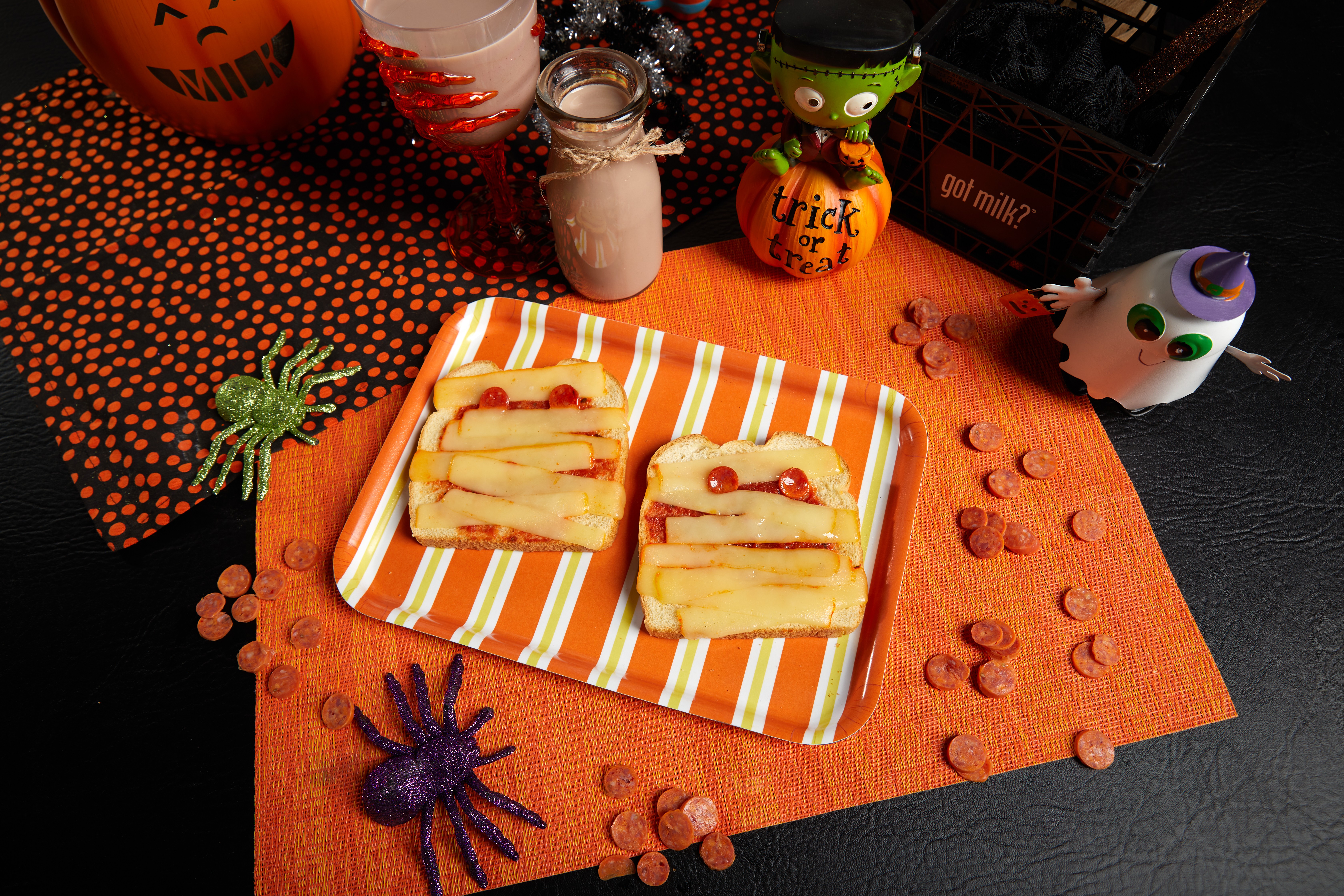 10

0

10

2
Recipe created and written by Diahann Smith.

Print Recipe
Ingredients
2 slices of Muenster cheese cut into thin strips
2 slices of bread
2 tbsp. of pizza sauce
Mini pepperoni and black olives, sliced
Preparation
Toast one side on the bread.
On the untoasted side spread pizza sauce over the bread.
Lay strips of cheese across the sauce and at slight angles to look like bandages.
Add two slices of pepperoni and black olives for eyes.
Pop back under the grill or toaster to melt the cheese.
Serve with an ice cold glass of fresh milk.