Apple and Sweet Onion Wraps with Greek Yogurt Mayo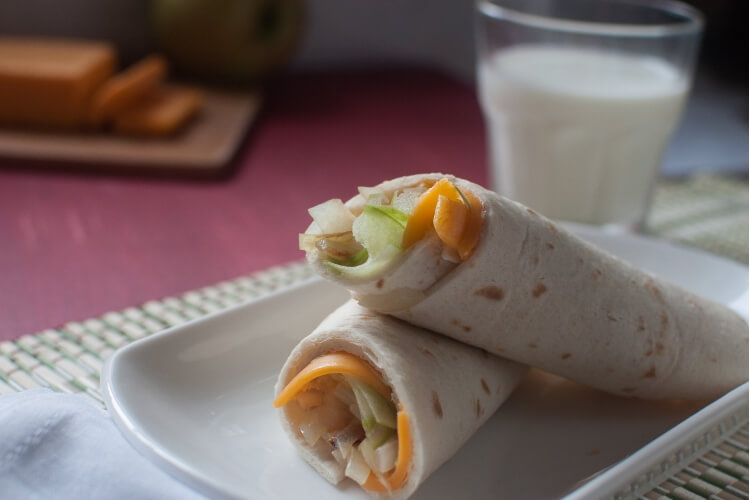 Print Recipe
Ingredients
Preparation
Cheddar apple and sweet onion wraps with Greek yogurt "mayo"
Ingredients:
1 small granny Smith apple. sliced thin
1/4 small sweet onion, such as Vidalia, sliced thin
3 slices thin sliced Cheddar cheese (low fat)
4 tablespoons plain Greek yogurt (nonfat)
1 teaspoon lemon juice
1/2 teaspoon olive oil
1/4 teaspoon each of salt and pepper
2 large tortillas or other desired flatbread
Directions:
In a small bowl, combine the yogurt, lemon juice and olive oil. Add salt and pepper to taste.
Spread mixture over tortilla(s) or flatbread and arrange apples, onions and cheese.
Roll up and secure with a toothpick if necessary.
Note: Using a mandolin to ensure paper thin slices of apples helps to make wrap roll best.
Serves 2