Spicy Peanut Butter Noodles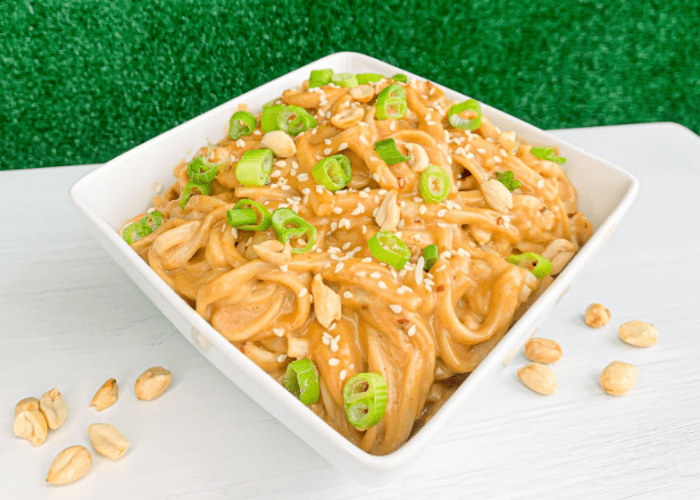 5

10

15

6

Print Recipe
Ingredients
16 ounces stir fry rice noodles

2 cloves garlic

1 tablespoon oil

2/3 cup creamy peanut butter

3-4 tablespoons soy sauce

1 cup whole milk

1 tablespoon rice vinegar

1 tablespoon toasted sesame oil

1 tablespoon honey

1/2 teaspoon red pepper flakes
Preparation
Bring a large pot of water to a boil and cook noodles according to package instructions.

Finely mince garlic and add to saute pan with 1 tbsp of vegetable oil. Saute over low heat for 2-3 minutes.

Remove from heat and add in all remaining sauce ingredients. Whisk together until smooth, adding more milk as needed to reach your desired consistency.

Serve with crushed peanuts, scallions, red pepper flakes and sesame seeds!