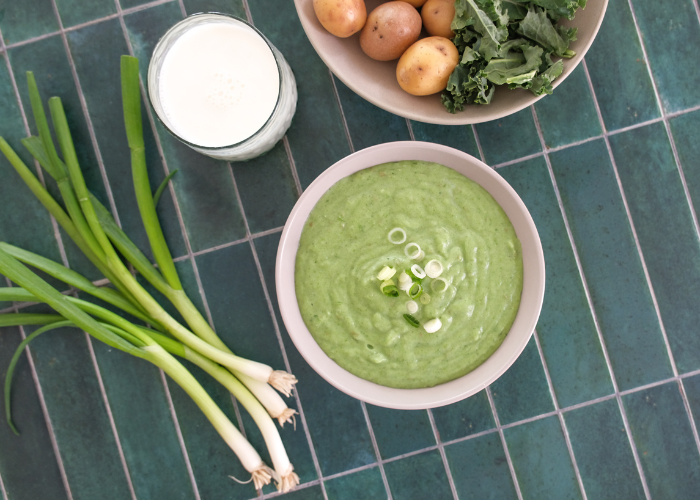 5

25

30

2

Print Recipe
Ingredients
1/2 cup milk

12 oz baby yellow potatoes (or any potatoes) (12 oz)

1 cup kale (packed tightly)

2 scallions

1 tbsp Irish butter

1/2 tsp garlic powder

Salt (to taste)
Preparation
Fill up a pot with water and bring to a boil.

Boil the potatoes for 20 minutes or until they're tender; add the kale for 5 minutes so that it's tender up as well.

Thinly chop a few scallions.

Add the boiled potatoes, kale, scallions, butter, salt, garlic powder, and Florida Milk to a food processor.

Pulse all ingredients until creamy and serve.

Optional: Add more milk for a creamier consistency.