Smoky Bacon and Cheddar Mac 'N' Cheese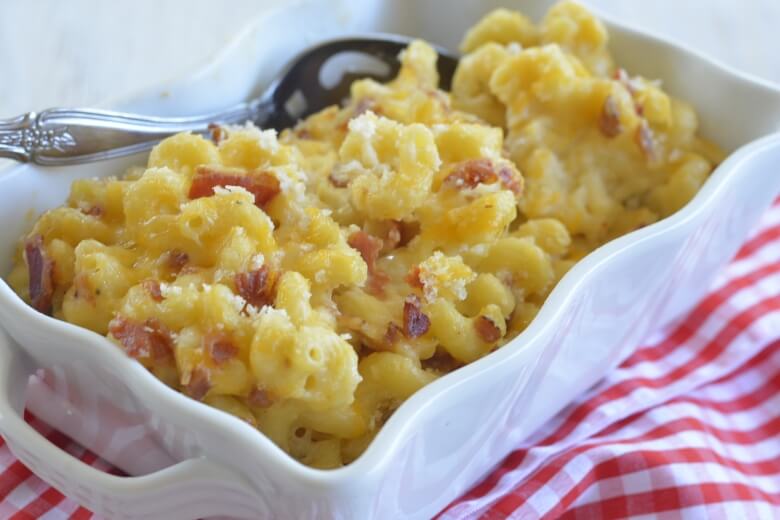 20

10

30

6

Print Recipe
Ingredients
1 ½ cups cheddar cheese, grated
1 cup Colby jack cheese, grated - 2 cups whole or low fat milk
8 oz elbow or spiral pasta, cooked & drained
4 ounces butter
3 tablespoon flour
3 drops liquid smoke
4 slices crisp bacon
1/2 teaspoon salt
1/4 teaspoon pepper
½ cup Panko crumbs
a few strips of bacon
Preparation
Preheat oven to 350°F
In a medium saucepan over medium high heat, melt butter.
Add flour to make a paste, and slowly stir the milk.
Continue to cook until mixture thickens.
Stir in liquid smoke, salt, pepper, and cheeses. Stir until cheese (reserving 1/2 cup) is melted and smooth.
Add the pasta and star to coat evenly.
Pour into a greased casserole dish.
Top with remaining 1/2 cup of cheese and Panko crumbs.
Bake at 350°F for 10 minutes.