Twice Baked Sweet Potatoes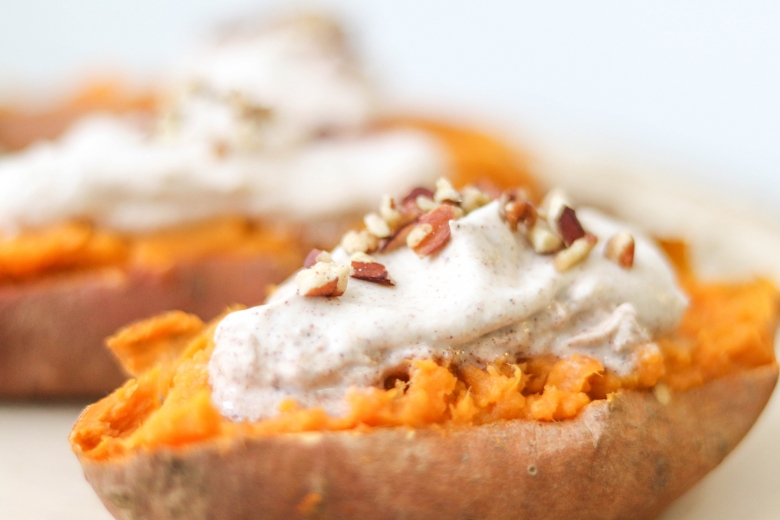 15

70

85

8

Print Recipe
Ingredients
4 Medium Sweet potatoes
2 tbsp dark brown sugar
2 oz softened cream cheese
1 cup heavy whipping cream
¼ cup sugar
2 tsp cinnamon
1 tsp nutmeg
Pecan chips (optional)
Preparation
Preheat oven to 375 degrees.
Wrap each sweet potato in foil.
Bake for 45-60 minutes or until tender.
Remove potatoes from the oven and allow to cool.
Cut each potato in half.
Scoop out the inside of each potato and place in a large mixing bowl.
Add the softened cream cheese and brown sugar to the bowl.
Mix with a hand or stand mixer on low. Be careful not to overmix.
Scoop the mixture into the sweet potato boats.
Bake potatoes at 375 degrees for 10-15 minutes.
Top with whipped cream topping and pecans.
Topping Instructions
Combine the heavy whipping cream, cinnamon, sugar, and nutmeg in a mixing bowl.
Mix until the cream is a whipped cream consistency, about 6-7 minutes.