Zucchini and Summer Squash Feta Tomato Bake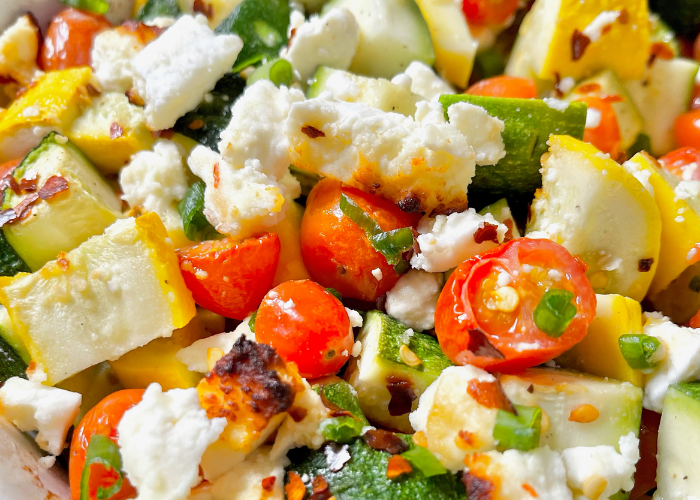 5

25

3o

6

Print Recipe
Ingredients
2 large zucchini, cut in quarters
2 large summer squash, cut in quarters
1 cup cherry tomatoes, cut in half
6 garlic whole garlic cloves, sliced
1 cup and a half Feta Cheese
1 tbsp red pepper chili flakes
Salt and pepper to taste
Extra virgin olive oil
Scallions for garnishing
Preparation
Preheat oven to 350F degrees.
Using an 8 by 8 baking dish or similar size dish, add all the ingredients and fully combined. Drizzle extra virgin olive oil, and season with salt, pepper, mix again.
Bake for 25 minutes or until feta cheese bits are lightly browned. Garnish with scallions and serve warm.
Tip: I used feta cheese but feel free to use your favorite cheese such as cheddar, pepper jack, and even shredded gouda cheese.