Celebrating Hispanic Heritage Month
Hispanic Heritage Month, which runs from Sept. 15 – Oct. 15, provides the perfect opportunity to recognize the culture, impact and contributions of Hispanics in the United States. At more than 57 million and growing, Hispanics are the largest minority group.
This month we also celebrate and highlight the Hispanic culture and its ties to the dairy industry. Food is an important aspect of Hispanic culture and many of its popular dishes featuring dairy are a key component. Hispanic food has greatly impacted the U.S. diet and many recipes have become staples and favorites in the diets of all Americans. From a "batido" (smoothie) to savory cheeses on a taco and a creamy flan for dessert, many Hispanic recipes with dairy have crossed over to the mainstream.
The health benefits of dairy are also important for Hispanics who suffer from certain diseases and health ailments where consumption of dairy is important in prevention. The Dietary Guidelines for Americans encourage children and adults to enjoy three servings of low-fat or fat-free milk, cheese or yogurt each day.
"There is no denying the importance of Hispanics in the United States, and there is no denying the enjoyment and health benefits dairy brings to their and all of our lives," said Diahann Smith, Marketing Director with the Florida Dairy Farmers. "Hispanic Heritage Month is a wonderful time to come together and to celebrate the vast and beautiful culture as well as the delicious, nutritious foods in the diary aisles and the people who bring them to our tables."
Here are four recipes that we know you will enjoy at your next "familia" get together.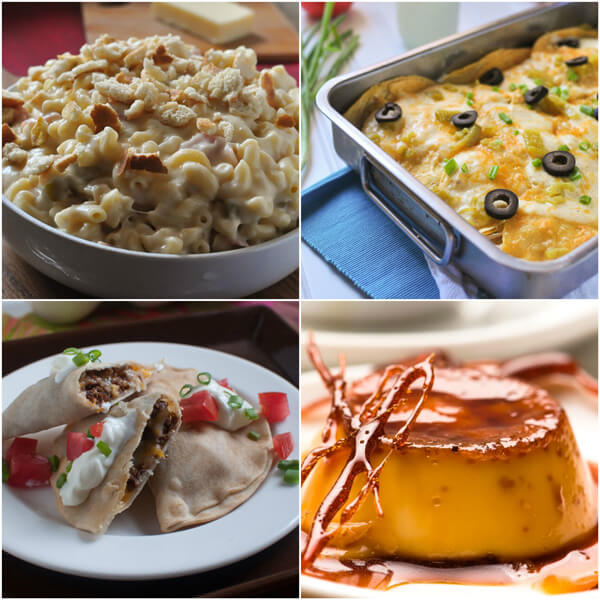 Florida Dairy Farmers is committed to serving the Hispanic community. Please visit our website at lechedeflorida.com and follow us on Faceook at Leche De Florida.