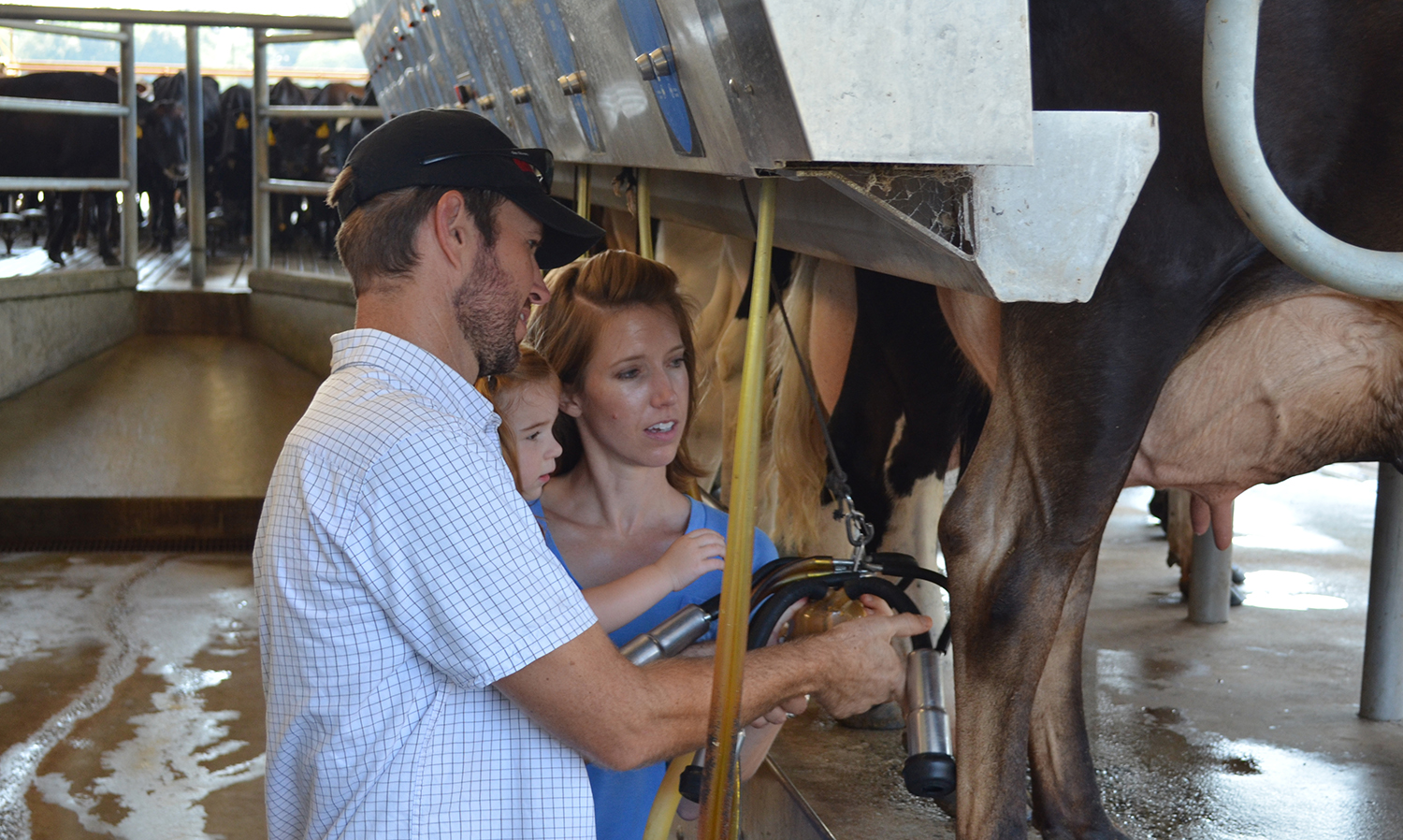 Environmental practices on all dairy farms are tightly regulated by both federal and state agencies. While requirements vary from state to state, dairy farmers strive to meet these standards consistently. In fact, many farmers go beyond what is asked of them.
Regulations and Standards
Dairy farmers work with many government agencies to ensure that our nation's natural resources are protected. These organizations include the Environmental Protection Agency (EPA), Natural Resources Conservation Service (NRCS), state departments of agriculture and local governments. Since 1972 the EPA has regulated dairy farms under the Clean Water Act. In 2003 the EPA strengthened the regulations, requiring farmers to submit and follow detailed manure recycling plans specific to each farm. These plans, known as nutrient management plans, are continually updated to reflect new technologies, as well as changes in regulations and legislation.
Routine Inspections
Dairy is one of the most regulated and inspected industries in agriculture. As part of the regulation process, dairy farms are inspected by both state and federal employees to ensure clean water and to minimize future environmental impacts. Those inspections can be unannounced, so farmers must always be ready to show an inspector around their farm and be willing to make the environmental improvements suggested by the inspector. Water and soil samples are commonly taken during the inspections to determine compliance with CAFO permits and with state and federal laws.
Ongoing Research
Dairy farmers spend millions of their own dollars each year, in partnership with land grant universities, to study the environment and identify new strategies to protect the natural resources of farms across the country. One example is a voluntary monitoring program to study air emissions and dairy farm compliance with the EPA's Clean Air Act. There's always more work under way to make sure dairy farms have a positive, lasting effect on local communities.