Whipped Brie Dip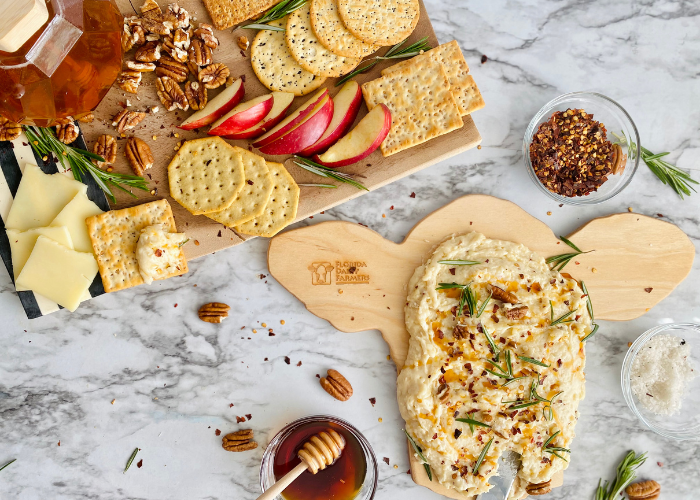 15

0

15

6

Print Recipe
Ingredients
8 oz brie cheese, rind removed and cut into small chunks
4 oz cream cheese, softened
2 tbsp milk
1 tbsp hot honey
1/4 tsp truffle salt
1/2 cup roasted pecans
1/2 teaspoon minced fresh minced rosemary adds a bit of color and a festive aroma
Crackers, fruit, or veggies for serving
A pinch of red pepper flakes for spice
Preparation
In a food processor, combine the brie cheese, cream cheese, milk, 1/4 tsp hot honey, and salt.
Pulse until smooth and creamy.
Transfer the mixture to a serving bowl and chill in the fridge for at least 30 minutes or until ready to serve.
To serve it, transfer it to a plate or board, top it with pecans, drizzle with remaining hot honey, and sprinkle with rosemary. Serve with crackers, crostini, apple slices, or anything else you can think of!
NOTES: We use pecans, but you could also use walnuts, almonds, or even pistachios