Strawberry Orange Basil Smoothie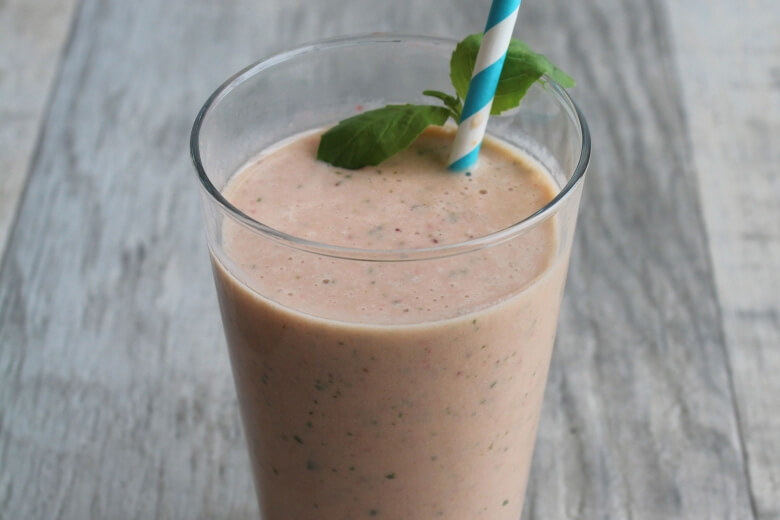 5

0

5

1
Strawberries, fresh basil and orange juice concentrate add flavor to tart and tangy kefir. If you like your smoothies tangy, skip the optional sugar.

Print Recipe
Ingredients
1 cup low-fat plain kefir
1 cup frozen unsweetened sliced strawberries
5 to 6 fresh basil leaves, torn
2 tablespoons frozen orange juice concentrate, thawed
2 teaspoons sugar (optional)
Preparation
1. In blender container combine kefir, strawberries, basil, orange juice concentrate, and sugar (if desired). Cover and blend until smooth. Pour into 14- to 16-ounce glass. Garnish with fresh basil leaves (if desired). Serve immediately.
Yield: 1 1/2 cups; 1 serving; (1 serving = 1 1/2 cups)