Potato & Corn Jalapeño Soup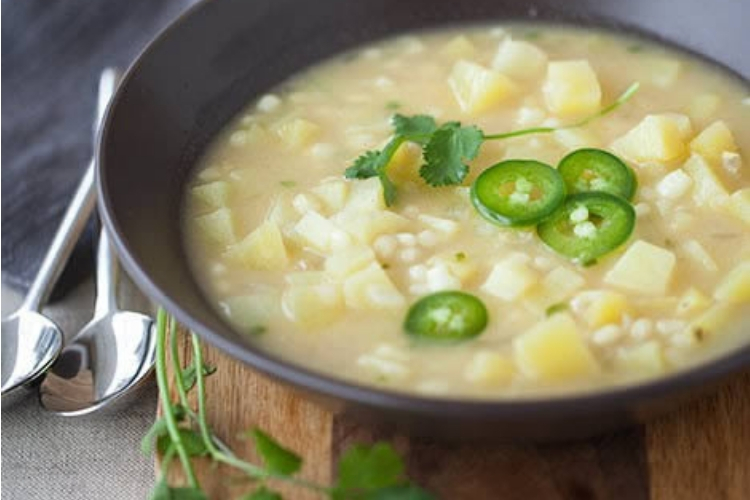 10

35

45

6

Print Recipe
Ingredients
2 tablespoons butter
1 onion, diced
1 jalapeño, diced (about 1 ½ tablespoons) plus 8-12 thin slices of jalapeño for garnish
5-6 Yukon Gold potatoes, peeled and cut into large dice
2 cups corn kernels
5 cups chicken stock
1 ½ teaspoons salt
¼ teaspoon cayenne pepper
Cilantro for garnish
Preparation
In a large Dutch oven, melt butter over medium heat.
Add onion and jalapeño and cook until tender, stirring occasionally.
Add potatoes, corn, chicken stock, salt and cayenne pepper.
Bring to a boil then reduce heat to simmer and cook for 15 minutes or until potatoes are tender.
Ladle soup into bowls and garnish with jalapeño slices and cilantro if desired.
Nutritional Information

1

202.5

5.3
DAILY VALUE
5.3g

Total Fat

1.1g

Saturated Fat

6mg

Cholesterol

32.7g

Carbohydrates