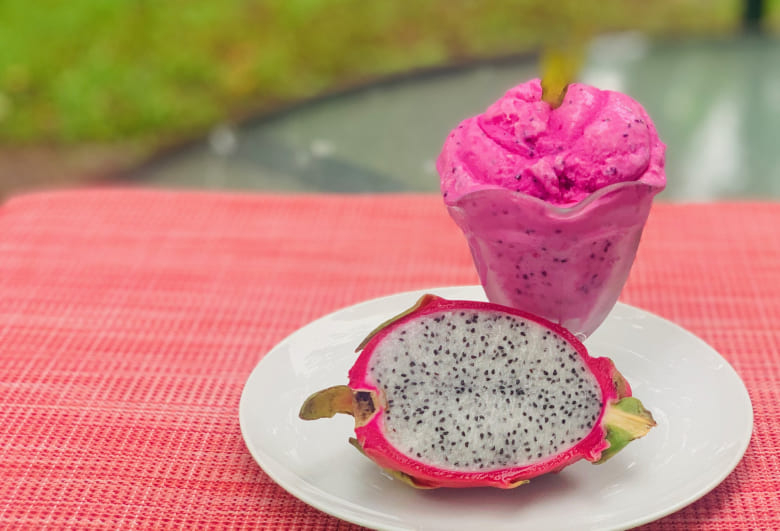 5+chilling

60

65+chilling

12

Print Recipe
Ingredients
1 fresh and ripe dragon fruit peeled and cubed

1 12 oz bag of dozen dragon fruit (pitaya)

2 cups heavy cream

1 cup whole milk

3/4 to 1 cup sugar

Pinch of salt

2 eggs
Preparation
Place eggs in a large bowl and beat for 2 minutes, add sugar and beat for two more minutes until the mixture is light and fluffy. The mixture will be lighter in color than when you started.

Lightly pulse frozen dragon fruit in a food processor.

Add the egg mixture and pulse again to combine.

Add cream, milk, sugar and salt, and pulse.

Place mix immediately in your ice cream maker and follow manufacturer's recommendations.

When the ice cream is almost set, add the cubes of the fresh fruit and fold in.

Store in the freezer for at least 6 - 8 hours to freeze.