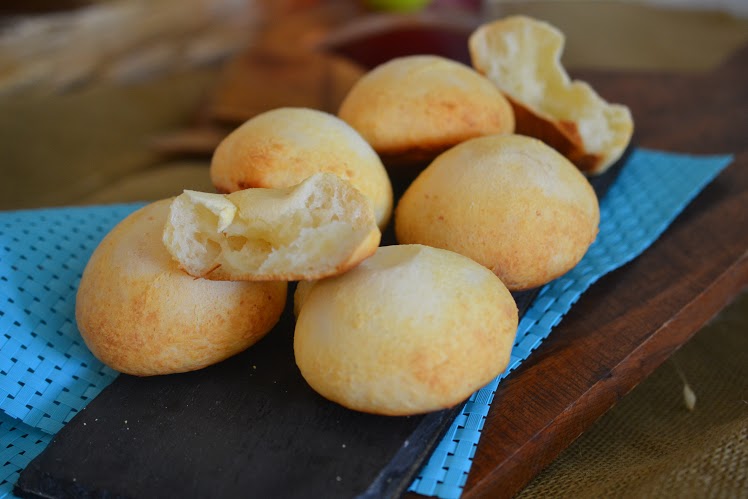 15

25

40

15
Colombian Cheese Bread - also known as "Pandebono"

Print Recipe
Ingredients
1 1/3 cups Yucca starch or Yucca flour
1/2 cup precooked white corn flour or Masarepa
1/2 teaspoon baking powder
2 cups of Mexican fresco cheese or Colombian cheese
1 1/4 cups of Costeño cheese or Feta cheese
2-3 eggs
Salt to taste
Preparation
Pre-heat the oven to 375 degrees F. In a food processor, place all the ingredients but the eggs. Process little by little and add one egg at a time.
Divide into balls of equal size until you have little balls. You can make them the size that you'd like, the larger and longer they are the more it takes to cook. The traditional size is about 1 ½ inches to 2 inches in diameter.
Place the rolls on a baking sheet covered with parchment paper or baking paper. Bake 15-22 minutes or until golden brown.
Makes 12-24 units depending on size.