Three Cheese Potato Souffle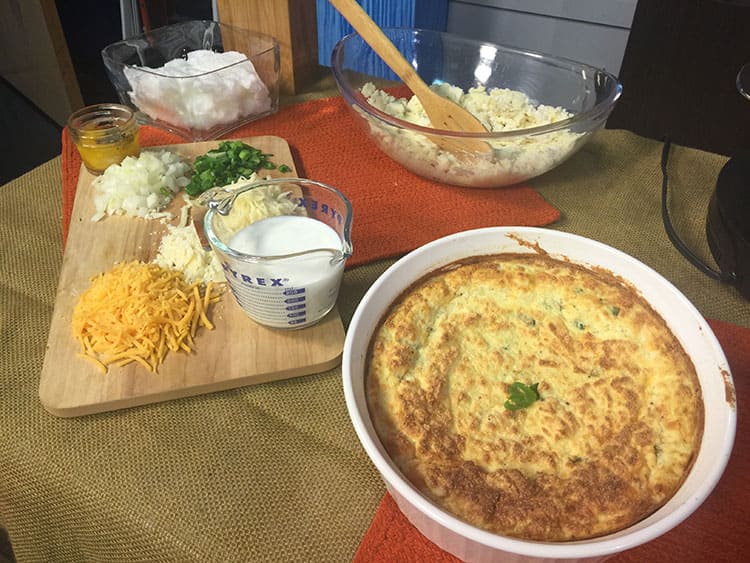 10

40

50

4
Recipe written and created by Florida Dairy Farmer's Diahann Smith.

Print Recipe
Ingredients
4 cups prepared mashed potatoes (without added milk and butter)

1 cup milk

1 cup shredded Cabot Alpine Cheddar cheese

2/3 cup shredded Swiss cheese

1/3 cup shredded Parmesan cheese

1/3 cup chopped green onions

1 small onion, chopped

1-1/4 teaspoons salt

1/4 teaspoon pepper

4 large eggs, separated
Preparation
In a large bowl, combine the potatoes, milk, cheeses, onions, salt and pepper. Beat egg yolks; stir into potato mixture. In a separate bowl, beat egg whites until stiff peaks form; gently fold into potato mixture.

Transfer to a 2-qt. soufflé dish coated with cooking spray. Bake, uncovered, at 375° for 40-45 minutes or until golden. It will settle a little once you take it out of the oven. Serve immediately.