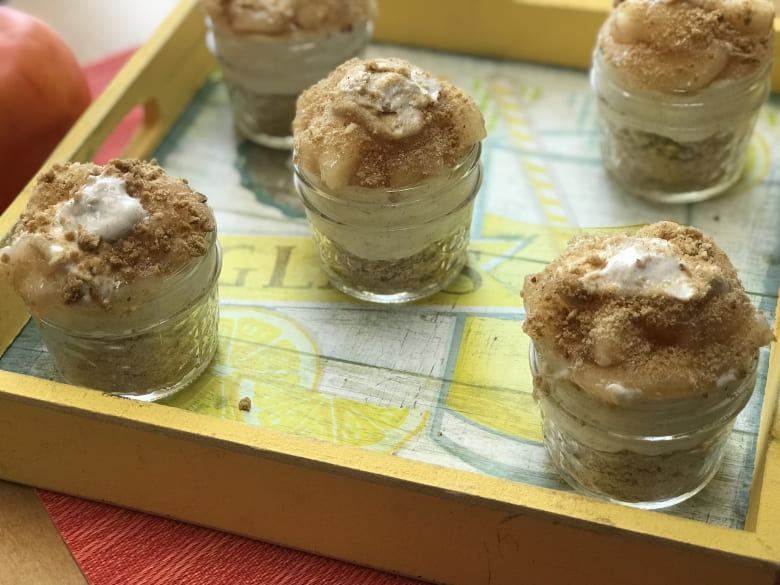 10

2

12

5

Print Recipe
Ingredients
Cinnamon Yogurt:
2 cups of Cabot vanilla Greek yogurt
1 tsp cinnamon
Cinnamon Apples:
3 green apples cut in wedges
1 tbsp butter
2 tsp lemon juice
4 tbsp light brown sugar
¼ tsp nutmeg
1 cup crushed graham crackers
4 tbsp salted caramel
½ cup cookie Windmill cookie crumbles
Preparation
In a nonstick pan melt butter, add the apple wedges, and cook for about two minutes on medium heat. Sprinkle sugar, lemon juice, nutmeg, and salt, mix and let it cook on medium to medium low heat until tender. Set aside to cool.
Mix yogurt with the cinnamon and set aside in the fridge.
Layer the parfaits, starting with a thin layer of graham crackers, add about ½ cup of yogurt, and ½ cup of cooled cinnamon apples, drizzle salted caramel finish with a dollop of yogurt and cookie crumbles.
You can make this the day before and save in jars with lids, just don't add the cookie crumbles until you are ready to serve.