Avocado Chocolate Ice Cream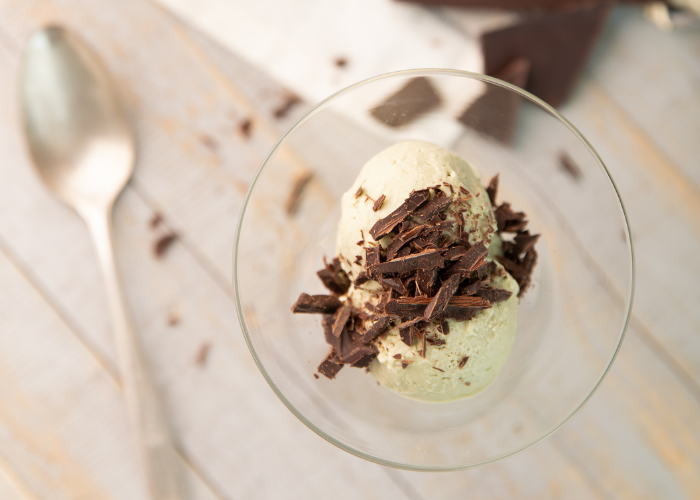 15

0

15

6
This creamy, rich Avocado Chocolate Ice Cream was created and written by
Chris Valdes
.

Print Recipe
Ingredients
2 Ripe Hass Avocados, pits removed and flesh scooped out
2 Cups of Heavy Cream
1 Cup of Half & Half
2 Teaspoons Vanilla Extract
3 Tablespoons Pure Honey
1/2 Cup White Sugar
Juice of Half of a Lime
1/3 Cup of Chopped Chocolate
Preparation
In a blender, add all of the ingredients except the chopped chocolate. Blend until fully mixed. Note: The mixture will create a whipped cream texture.
With a rubber spatula, pour the mixture into a bowl and mix in the chopped chocolate.
Follow the directions of your ice cream machine to complete the ice cream.
Once completed, place in the freezer in a sealed plastic container with a lid.
No ice cream machine? No problem! Place in a plastic container and freeze for a minimum of 2 hours.
End product will be a creamy light avocado ice cream. Serve and garnish with edible flowers or mint, and chocolate shavings.
More options: Add after blending ice cream: raisins, chopped mint, almonds, walnuts or chocolate chips.