Greek Yogurt Peppermint Bark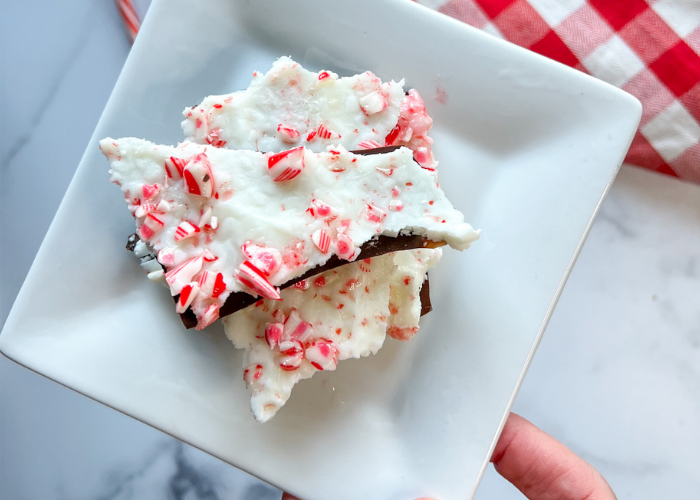 10+chilling

0

10+chilling

15

Print Recipe
Ingredients
1 cup milk or dark chocolate
2 cups vanilla greek yogurt
3 candy canes
Optional 1/4 teaspoon peppermint extract
Preparation
Line a 9x13 baking pan with parchment paper.
Melt the dark or milk chocolate. I prefer to use a double boiler, but you can use the microwave as well. Once the chocolate is melted pour it onto the parchment paper and smooth it out. Set aside to harden, until firm. Which is about an hour at room temperature. Or a refrigerator for 20 minutes or freezer for 10 minutes.
While the milk/dark chocolate is hardening, crush up your candy canes or peppermints for your toppings. Add peppermint extract to the yogurt.
Once the chocolate is hardened, pour the yogurt on top of the other layer and spread in an even layer.
Sprinkle the crushed candy canes on top of the white chocolate layer. Place in the freezer until firm, which is about 2 hours.
Break or cut the bark into pieces!