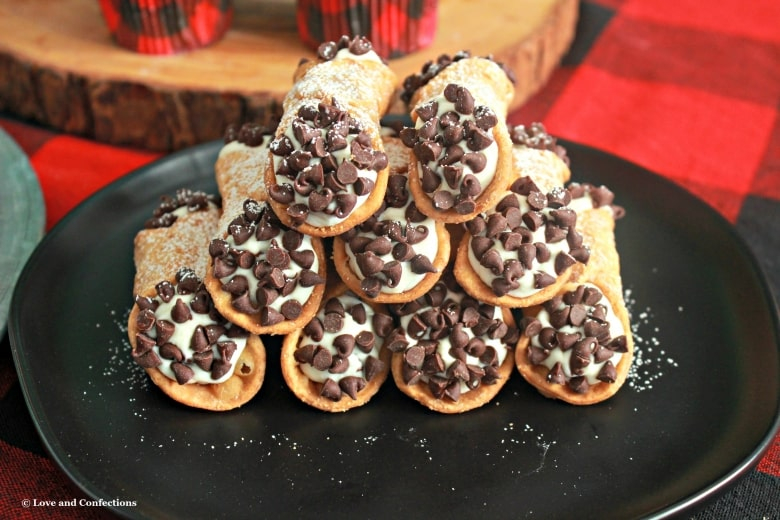 15+waiting

0

15+waiting

24

Print Recipe
Ingredients
24 homemade or pre-made mini cannoli shells
15 ounces ricotta, drained
8 ounces mascarpone
1 cup powdered sugar
2/3 cup mini chocolate chips, plus more for garnish
Preparation
Place ricotta in cheesecloth-lined fine sieve overnight in the refrigerator before making recipe to drain any extra liquid.
In a mixing bowl, combine ricotta, mascarpone, powdered sugar, and mini chocolate chips. Filling can be made ahead of time and stored in airtight container up to two days. Once filled, cannoli must be eaten same day.
Pour chocolate chips into low dish for dipping. Place filling into piping bag and pipe into cannoli. Dip each end into the chocolate chips and place on serving platter. Dust with powdered sugar.