No Churn Matcha Ice Cream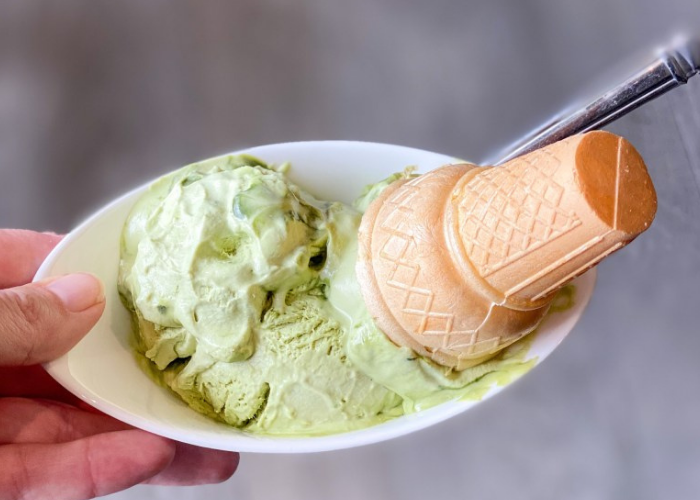 20+chilling

0

20+chilling

3

Print Recipe
Ingredients
2 cups heavy whipping cream

14 oz sweetened condensed milk

4 teaspoons Matcha Green Tea powder

1-2 teaspoons Matcha Green Tea powder optional: for the swirls
Preparation
Place the bowl, whisk attachment and pan into the refrigerator for a couple of hours or freezer for 20-30 minutes to chill.

Pour heavy whipping cream into the large bowl and whip the heavy cream until firm peaks.

If you want to do the optional swirls take a tablespoon or two of the condensed milk and add 1-2 tsp of the Matcha Green Tea powder. Stir and set aside

In a separate large bowl, pour the remaining can of sweet condensed milk with 4 tsp of Matcha Green Tea powder. Mix until well blended.

Fold the condensed milk with Matcha into the whipped cream using a spatula, 1/3 of the mixture at a time until completely mixed.

Optional for the Matcha green tea swirls -

Drizzle the condensed milk and Matcha mixture over the whipped cream. With the end of the spoon make the swirls.

Cover and place into the freezer for 6 hours or overnight. Then enjoy!
Recipe adapted from https://juliarecipes.com/