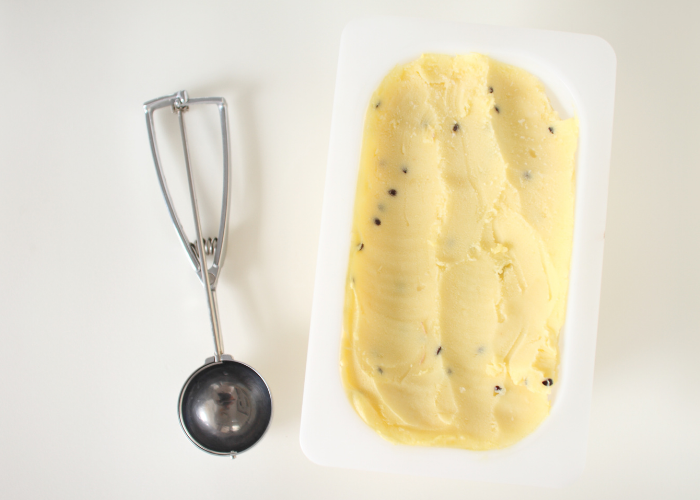 10+chilling

0

10+chilling

5

Print Recipe
Ingredients
1 cup heavy cream
1 cup whole milk
1 can (14 ounce) condensed milk
2 cups passion fruit puree
1 teaspoon pure vanilla extract
Pinch of salt
Preparation
Combine all ingredients into a blender and mix well.
Transfer the mixture to your Ice cream maker and follow the manuals instructions or pour into a clear container with a tight lid and freeze overnight. Serve and enjoy.

Idea: Add extra flavor to your Passion fruit ice cream by adding chopped mint before freezing it or by topping it with a drizzle of condensed milk. Serve it in a cone, cup, or enjoy it as a summer milk shake.