Strawberry tres Leche Cake with Whipped Cream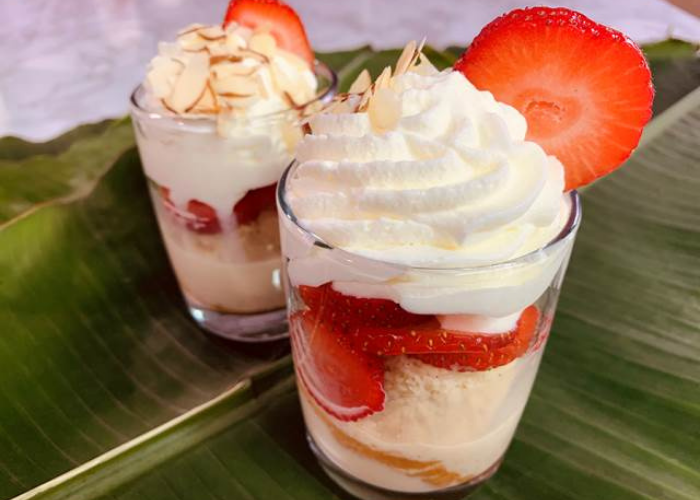 30

30

60

8

Print Recipe
Ingredients
Strawberries (for topping)
For the cake:
1 1/2 cups all-purpose flour

1 teaspoon baking powder

1/2 cup unsalted butter

1 cup of white sugar

5 eggs

1/2 teaspoon vanilla extract
For the cream:
2 cups whole milk

1 (14 oz.) Sweetened condensed milk

1 (12 fl oz) evaporated milk

1 teaspoon vanilla extract

1 tablespoon dark rum
For the whipped cream:
2 cups heavy whipping cream

1/4 Cup of Dulce De Leche
Preparation
Preheat the oven to 350F. Put the yeast and flour in a 9x13-inch baking pan.

Select the flour and baking powder together and set aside.

Mix the butter and sugar together in a bowl.

Add the eggs and 1/2 teaspoon of vanilla extract; mix well.

Add the flour mixture to the butter mixture 2 tablespoons at a time; combine until well blended. Pour the mixture into the prepared pan.

Bake for 30 minutes. Tap the cake several times with a fork (This is so the cake can absorb the milk mixture).

Combine whole milk, condensed milk, evaporated milk, and rum together. Pour over the top of the cooled cake.

Beat the whipped cream, and the dulce de leche together. Spread over the top of the cake.