Sugar & Spice Milk Pie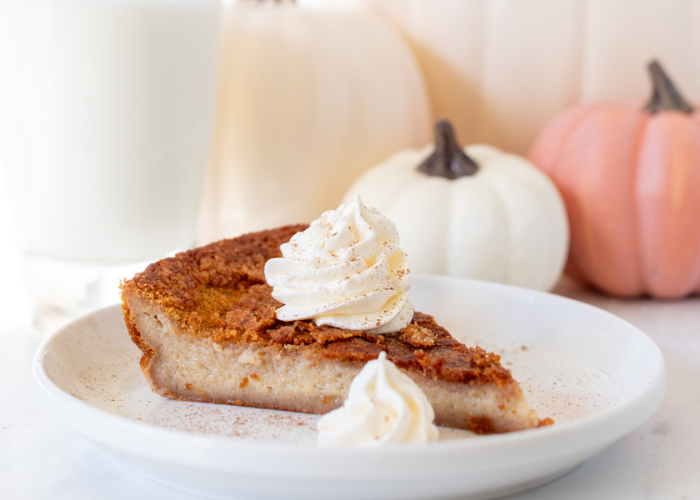 10

65

75

12

Print Recipe
Ingredients
2 Cups of Milk, Whole
4 Large Eggs
1/2 Cup Butter, Melted
1 Cup Granulated Sugar
1/2 Cup All-Purpose Flour
1 Teaspoon Orange Extract
1 Teaspoon Vanilla Extract
2 Teaspoons Pumpkin Spice
1/4 Teaspoon Salt
1 Teaspoon Cinnamon Sugar Blend
Preparation
Pre-heat oven to 350°F.
In a blender, add all of the ingredients. Pour into a greased pie dish.
Bake for one hour and five minutes on the middle rack.
Let cool completely. Keep refrigerated and serve chilled.
Notes: Serve chilled with whipped topping and a dash of your favorite fall spice like cinnamon or nutmeg.