Angus Cheddar Burgers with Smoky Chipotle Sauce

Print Recipe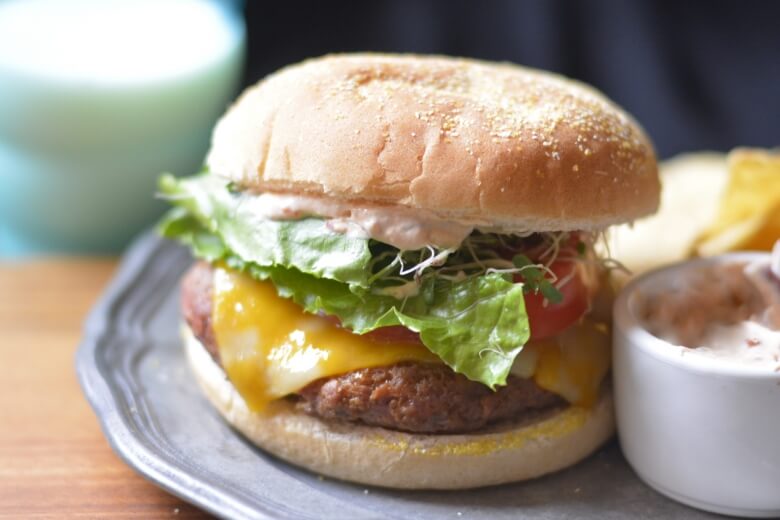 Ingredients
1 lb (16 ounces) lean Angus ground beef
¾ cup shredded cheddar cheese
Salt/pepper to taste
Buns, Sliced cheese, lettuce, tomato, and other burger accompaniments
½ cup low fat Greek yogurt
1 can Chile peppers in adobo sauce
Directions
In a bowl, combine the beef, cheese and salt and pepper.
Divide evenly and shape into four patties
Cook until desired.

For the sauce:
Finely dice two chilies
Mix into the yogurt and taste.
More chilies may be added to increase spiciness, or more yogurt may be added to reduce spiciness.
Serve as condiment with burgers.
If you like this...