Guava and Cheese Empanadas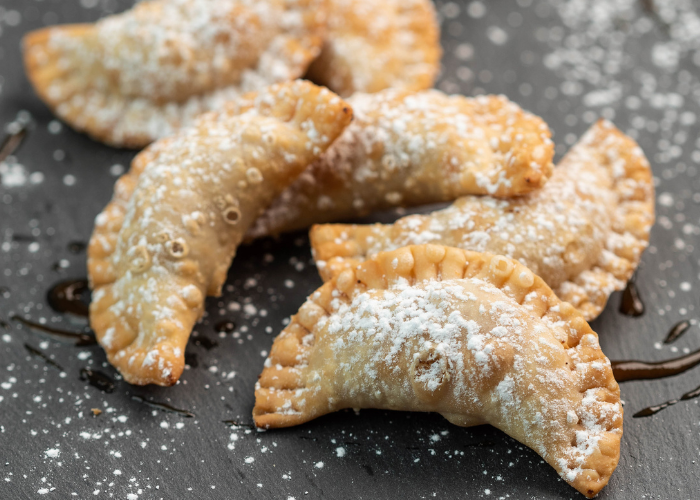 15

15

30

10

Print Recipe
Ingredients
10 Empanada Wrappers, thawed

4 ounces Cream Cheese

4 ounces Guava Paste

1 whole egg, beaten with a tbsp of water

Cooking spray
Preparation
1. Slice the cream cheese into 1/4 inch slices. Dice the guava paste into 1/4 inch cubes.
2. Take 1 slice of cream cheese and place on half of an empanada disc. Top with an equal amount of cubes of guava paste. Fold dough over and press edges to seal. Crimp edges with a fork. Repeat with remaining ingredients.
Note: You can make the empanadas bite sized by using a medium size round cutting mold and making them smaller.
3. To cook, preheat oven to 350 degrees. Place parchment paper on a full size baking sheet and spray with cooking spray. Place the empanadas 1 inch aparat from each other. Lightly brush each empanada with the egg wash. Bake for 15 minutes or until golden brown. Serve warm or at room temperatures.
Note: You can prepare the empanadas ahead of time and keep them frozen for up-to 2 months. To cook - allow them to slightly thaw and then follow baking instructions.