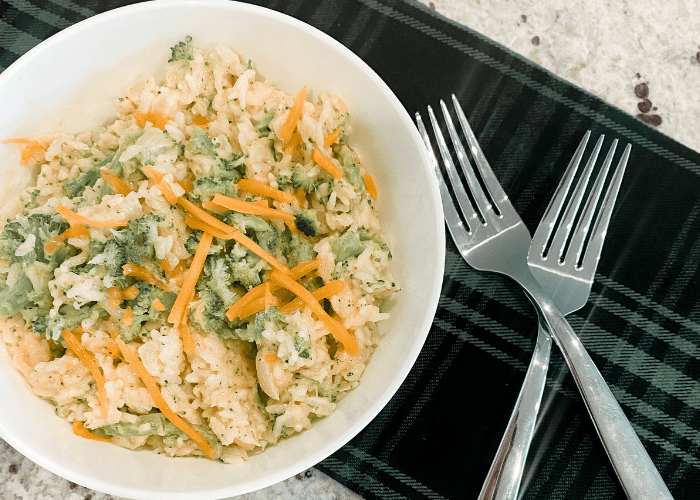 10

20

30

4

Print Recipe
Ingredients
1 onion, chopped

1/2 teaspoon garlic, minced

2 cups chicken broth

1 cup jasmine ice

Cheddar Cheese (you can add however much you want, I used ½ cup)

1 cup milk

1 stick butter

Broccoli florets (you can add however much you want)

Salt

Pepper
Preparation
Sauté onion and minced garlic until the onion is tender and translucent.
Then, pour in chicken broth and bring to a boil. Next, pour in jasmine rice and let it simmer.
After about 10 minutes, the rice should be nearly done and almost all of the liquid absorbed. Add butter and milk.
Lastly, stir in the broccoli florets, cheddar cheese and a generous dose of salt and pepper.
Cover for just a few minutes to allow the cheese to melt and the broccoli to become tender.