Creamy Mustard Chicken (Diabetes Friendly)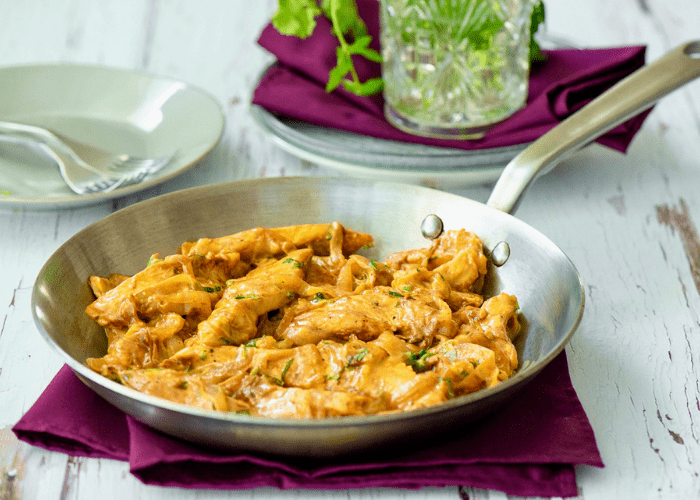 10

38

48

4

Print Recipe
Ingredients
1.5 tablespoon olive oil
1 lb chicken breast tenders
¼ teaspoon salt
¼ teaspoon pepper
2 large vidalia onions, sliced
2 garlic cloves, minced
¾ cup 2% milk
3 tablespoons yellow mustard
1 laurel leaf
1/4 cup cilantro, chopped
Preparation
Season the chicken with the salt and pepper. Heat the oil in a sauté pan over medium high heat. Add the chicken and brown, 3-4 minutes each side. Remove chicken and set aside.
Add the onion and cook, stirring occasionally for 12-15 minutes, until they have a jammy consistency. Add garlic and cook for another 5 minutes.
In a bowl, mix the milk and the mustard, until fully dissolved.
Return the chicken to the pan and add the mustard milk and laurel leaf. Bring to boil then lower to medium low and cook for 8 minutes. Add the cilantro and cook for another 2 minutes.