Mac and Cheese Grilled Cheese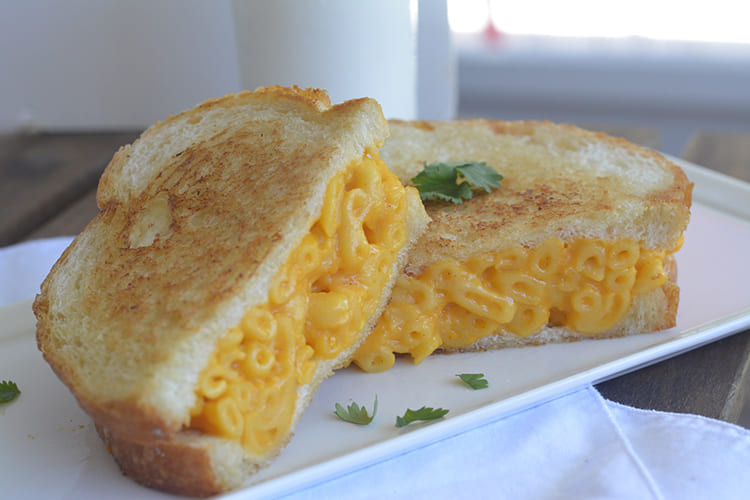 15

9

24

1

Print Recipe
Ingredients
1 cup prepared macaroni and cheese, cooled to room temperature.
2 slices cheddar or American cheese
2 slices thick bread
2 TBS butter
Preparation
Heat 1 TBS of butter in a skillet over medium high heat.
Place one slice of cheese on bread and place into skillet.
Gently spoon mac and cheese mixture on top. Top with second cheese slice.
Top with remaining bread and continue to cook until bread is golden, approximately 4 minutes.
Add the remaining tablespoon of butter, and turn sandwich to grill until golden, another 4 minutes.
Garnish with a sprig of parsley and serve with a tall glass of milk!