Salsa Scrambled Egg Wraps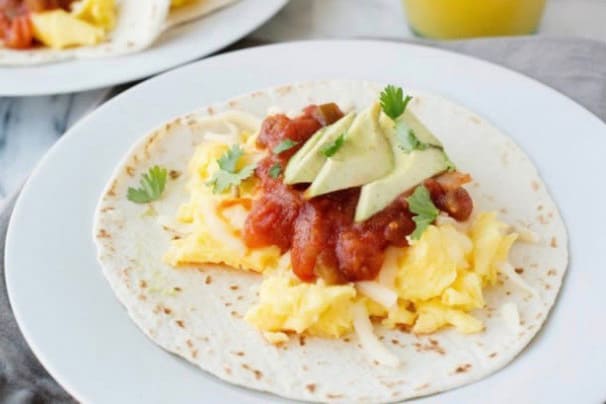 Print Recipe
Ingredients
Preparation
Recipe by Bold with Butter
Ingredients:
4 tablespoons butter

Salt and pepper to taste

4 taco size tortillas, warmed

1 cup Pepper Jack cheese, shredded

1 cup salsa

1 avocado, diced

Chopped cilantro (optional)
Directions:
Heat skillet over medium heat. Melt butter. Whisk eggs with salt and pepper. Pour into pan. As eggs begin to set, move around in pan. Continue to cook until eggs are no longer liquid.
Divide eggs evenly among 4 tortillas. Sprinkle with cheese, salsa, avocado and cilantro. Serve immediately.