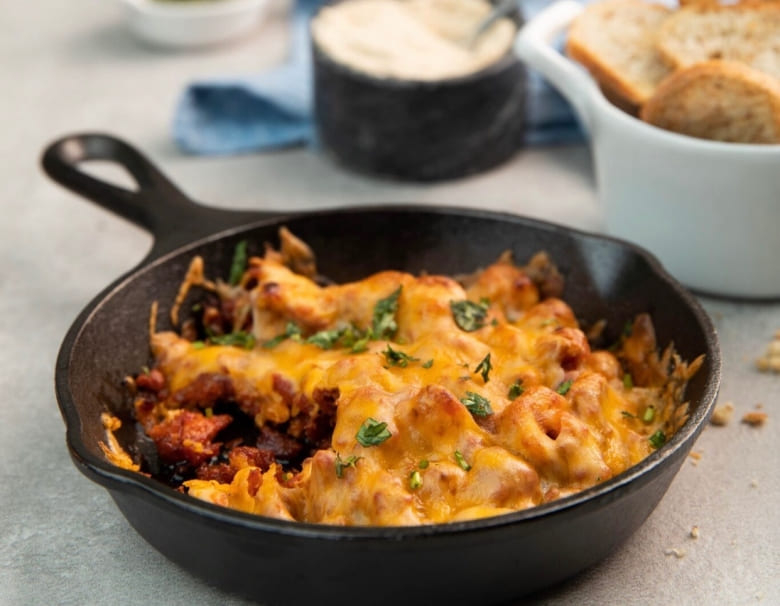 10

15

25

6

Print Recipe
Ingredients
2 Tbsp. Olive oil
1 lb. ground Mexican chorizo sausage
1 medium Onion, small dice
1 medium Green Bell Pepper, small dice
1 (16 oz.) can diced Tomatoes
2 Tbsp. Chili powder
1 Baguette – cut 1/2 inch slices, toasted
2 slices Munster cheese
2 slices Gruyere cheese
2 oz. Romano cheese
Preparation
Mexican chorizo, stir and cook for about five minutes.
Add the rest of the ingredients except the cheeses and cook for about five more minutes.
Place the chorizo mixture in an oven-safe plate and layer the cheese.
Broil in the oven until golden brown and till the cheeses are melted and incorporated.
Serve with toasted slices baguette.