Corn and Jalapeño Chowder with Cheddar Cheese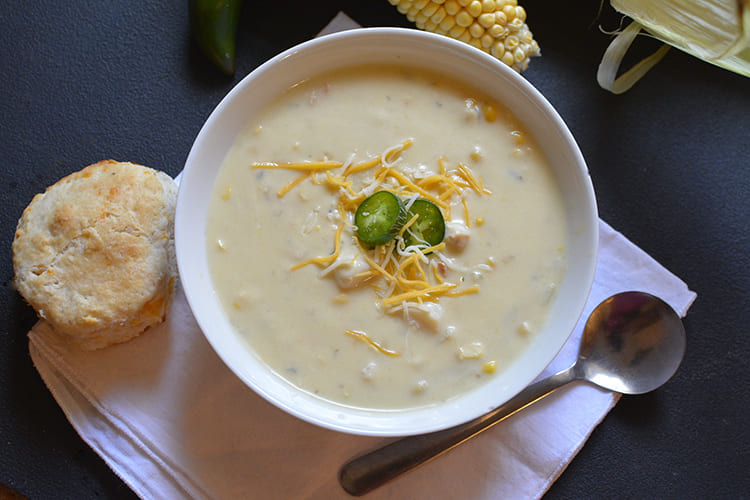 15

30

45

4

Print Recipe
Ingredients
3 cups milk (whole or low fat)
3 cups corn kernels
2 jalapeño peppers, seeded and diced
1 ½ cups cheddar cheese, shredded
1 small potato, diced into ½ "cubes (precooked or canned)
1 small onion, diced (about ½ cup)
1 cup chicken broth
3 tablespoons butter
¼ cup flour
1 teaspoon salt
1 teaspoon pepper
1 teaspoon parsley
Preparation
In a saucepan over medium-high heat, melt the butter.
Add the onion, potato, corn, and jalapeño.
Sauté until tender (5-8 min).
Stir in the flour to make a paste with pan juices and butter.
Add the chicken broth, salt, pepper, parsley, 1 cup of the cheese and milk and continue to cook until soup thickens, stirring occasionally.
Top with remaining shredded cheese to garnish.
Serve with our Homemade Cheddar and Pepper Biscuits!