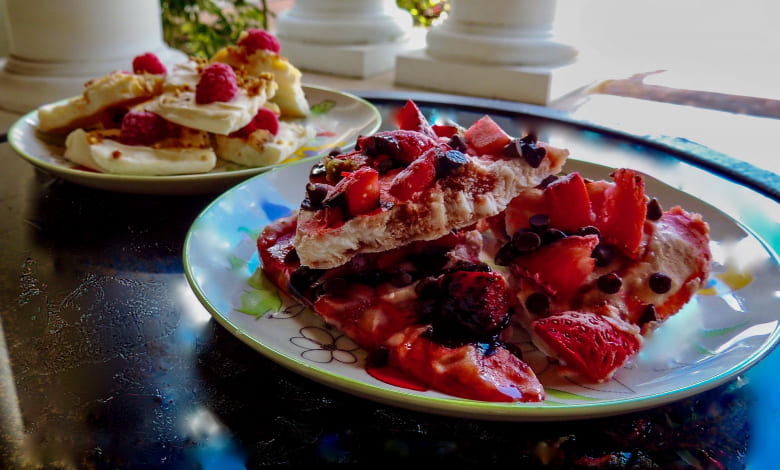 5+chilling

0

5+chilling

3
Recipe written and created by Alyssa Greenstein, Florida Dairy Farmer's own Senior Manager of Nutrition Affairs!

Print Recipe
Ingredients
24 oz plain Greek yogurt (I used Whole milk Greek Yogurt, low fat or fat free yogurt work great)
1-2 tbsp honey
1 cup fruit (fresh, frozen, or canned)
All fruit preserves - I choose to use strawberry and lemon curd
Chocolate - optional, I used chocolate chips
Additional topping options: coconut, nuts, granola, cereal, pretzels, flax seeds, chia seeds, nut butter, maple syrup, chocolate syrup, strawberry syrup, caramel syrup
Preparation
In a small bowl, mix together the Greek yogurt and honey.
Line a 9x11 pan with parchment paper or aluminum foil.
Evenly spread the yogurt mix onto the pan with a spoon or spatula.
Sprinkle the granola or your choice of toppings and cut fruit on top of the yogurt. Lightly press toppings into the yogurt.
Place in the freezer for 1 hour, or until frozen. Once frozen, remove from freezer, break into pieces, and enjoy!