Make Mother's Day Special with DIY & Dairy
Give your mom a Mother's Day she'll always remember through love and creativity. While celebrations and family gatherings are currently different and a bit tricky, we're providing you with some ideas to help celebrate Mom despite social distancing and limited resources. Get ready to tap into your imagination and think outside of the box.
Make a Meal to Remember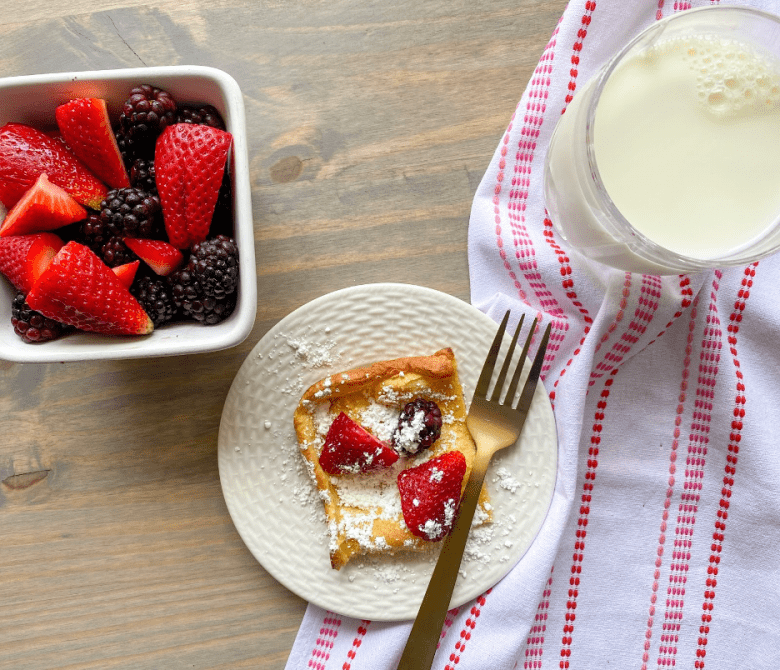 Cook a Breakfast-in-Bed Surprise!
Mother's day isn't complete without breakfast in bed! Whip up Mom's favorites or surprise her with something new. Find inspirational ideas like lemon ricotta pancakes, a Dutch baby (pictured above), or more!
All good breakfasts need coffee. Try switching it up with the latest trends - iced whipped coffee or a caramel latte.
Prepare a Popcorn Bar for an Outdoor Movie!
Bring the theatre home by playing mom's favorite movie outside on your lawn or patio. Make it more fun by preparing a popcorn bar complete with these fun toppings.
Parmesan cheese

Pesto

Honey, Cranberry, Almonds

Cookies: Oreos, animal crackers, mini chocolate chip cookies

Chocolate-Covered raisins

Candy: Junior Mints, M&M's, chocolate chips

Paprika/Salt/Onion

Dill/Vinegar/Sea Salt

Butter and truffle salt

Craft an Unforgettable Dinner!
Treat your mom to a fancy, fun dining experience! Set up an at-home restaurant complete with signature cocktails, appetizers, and dessert.
Inspiration ideas:
At home Hibachi: Use portable cook top to create hibachi show

Cheese and chocolate fondue station with cheese, bread, fruits, and veggies to dip

Italian pasta bar with home made pasta: sauces, pesto, Alfredo, bolognese sauce, meatballs, sausage, shrimp, steamed vegetables, and mozzarella cheese

Baked potato and Salad Bar: all your favorite toppings made available

Dessert bar: cookies, cupcakes, brownies, or decorate a cake together to finish the day
Give Your Mom the Homemade Spa Treatment!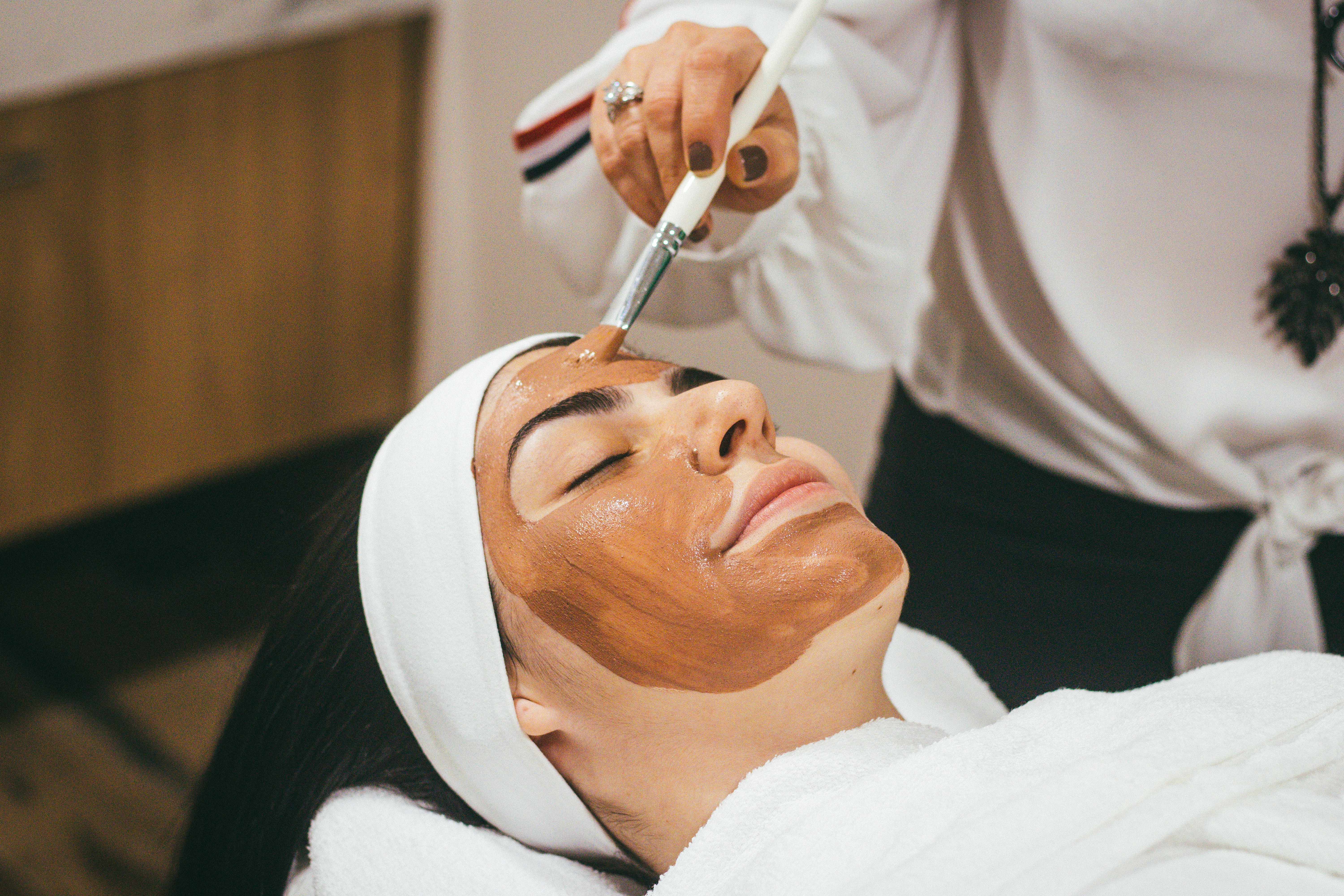 A spa day will leave your mom feeling relaxed and rejuvenated. Light some candles and turn on some soothing music to fit the mood. Prepare a warm, fluffy towel or robe right out of the dryer, and a hot cup of chamomile milk tea for a relaxing spa drink. Make your own edible facials, milk bath, and exfoliating scrub using the steps below!
Yogurt face mask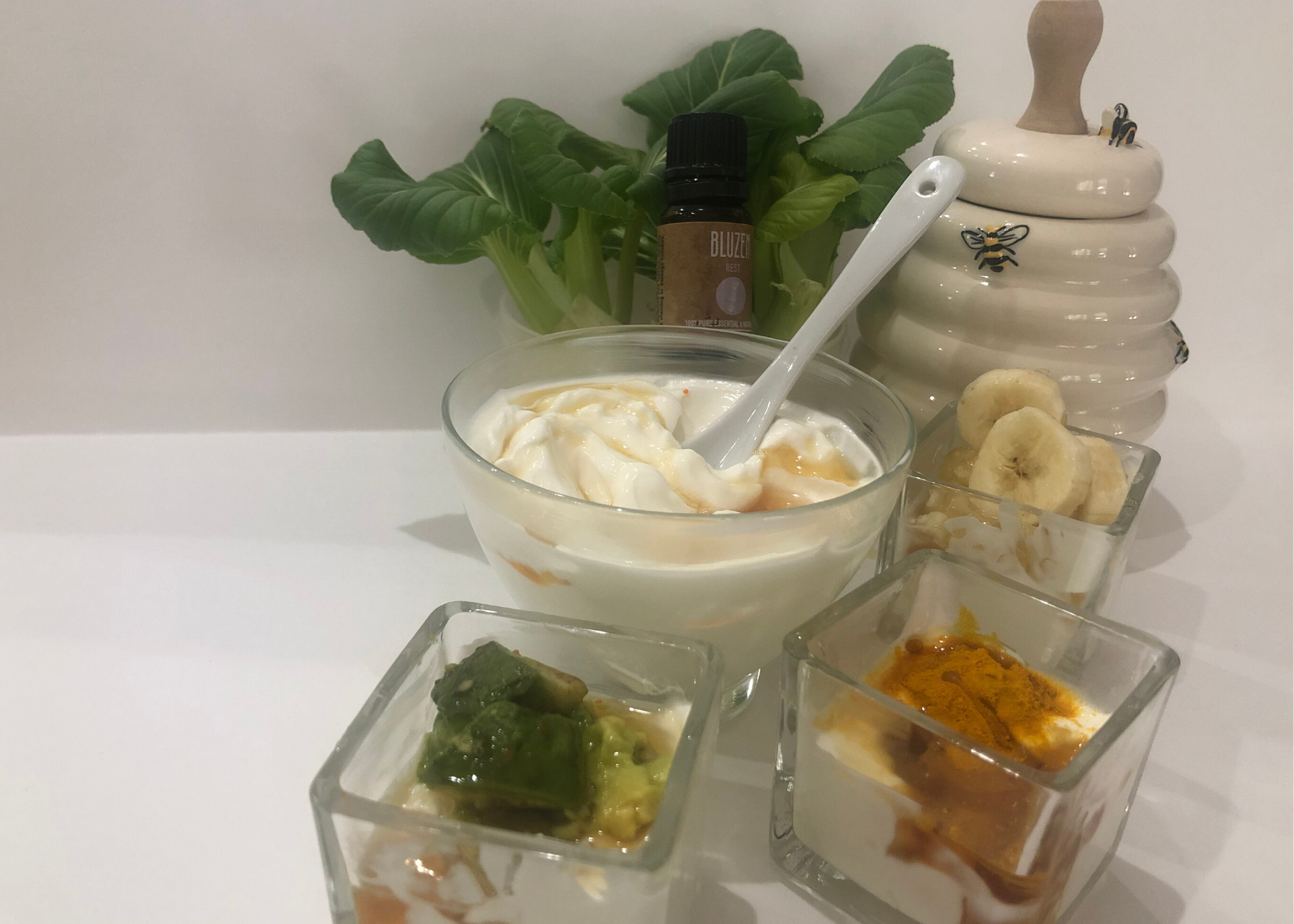 Ingredients
2 tablespoons Greek Yogurt

1-2 teaspoons raw honey
Optional Mix ins:
1/2 tsp. of ground turmeric (helps with inflammation)

1 tbsp. aloe vera gel (good for irritated skin)

1/2 mashed avocado (dry skin)

1/2 mashed banana and 1 teaspoon turmeric

Mashed Blueberries for additional antioxidants
Directions
Combine ingredients until creamy. Apply to your face with fingers. Leave the mask on for 20 minutes and then rinse off with warm water. Apply moisturizer and enjoy up to 1-2 weekly facials.
Cinnamon Vanilla Milk Bath
Ingredients
2 cups milk

1 tbsp vanilla

2 tsp cinnamon
Directions
Place in a container and cover. Shake & add to bath water.
Cucumber mint scrub
Ingredients
2 cups sugar

3/4 cup chopped cucumber (seeds removed)

1/4 cup coconut oil

8-10 drops peppermint oil
Directions
Add the cucumber to a food processor. Add sugar, melted coconut oil, and peppermint oil and process until smooth. Add to a jar. Remove from the refrigerator before use. Use caution in shower as scrubs make surfaces slippery.
Make a DIY Gift with Homemade Paint!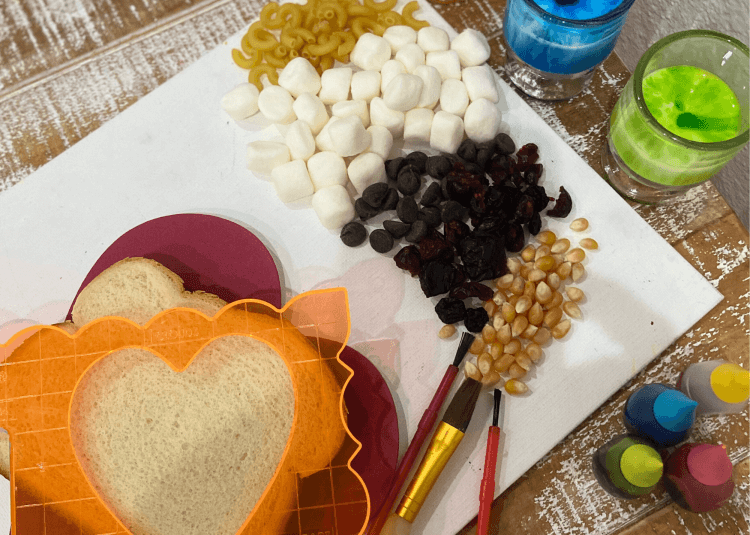 Create your own edible paint from common household items for a one-of-a-kind Mother's Day gift. Perfect as a gift from the kids!
Make a Mother's Day Card from the Heart
Forgo the traditional store bought card and create a customizable Mother's Day banner from items lying around the house! Use items like poster boards, printer paper, or old art projects. Can't find paper to make a banner? Consider using cardboard boxes to create a stacking cube card or paint a picture on a paper plate. Have the kids decorate a card or banner with edible MILK paint. You can even use icing for glue!
Tell Your Story in a Giftable Book
Create a book, story, or biography for the mothers in your life. Have the kids write their own chapters and include illustrations of your time in quarantine made using your edible food paint.

Edible Food MILK Paint:
Ingredients:
Instructions:
Mix milk with food coloring. You can use any colors including neon which produces bright colors. For thicker paint,

mix sweetened condensed milk with food coloring for a shiny finish.
While we're missing the people we can't be with in-person right now, it's important that we're there for the people near us. Take some time each day to focus on compassion and gratefulness, and continue to support those that make daily sacrifices like social distancing or helping the community stay safe during this time.