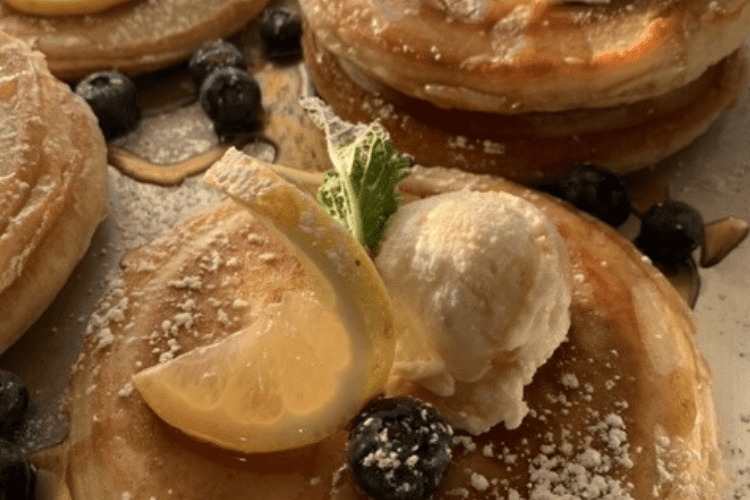 15

10

25

10

Print Recipe
Ingredients
2 cups all-purpose flour

1 tbsp baking powder

2 tbsp granulated sugar

1 tsp salt

3/4 cup whole milk

1/2 cup fresh ricotta

2 large eggs, room temperature

1 tsp pure vanilla extract

Juice and zest of 1 lemon (No seeds)

Butter, or cooking spray

Maple syrup, or syrup for topping
Preparation
1. In a large bowl, whisk dry ingredients together: flour, baking powder, sugar, and salt.
2. In a separate bowl, whisk together milk, ricotta, and eggs. Stir in vanilla, lemon juice, and zest.
3. Add wet ingredients to dry ingredients and stir until fully combined.
4. Melt butter in a medium nonstick skillet over medium heat. Using a ladle, ladle pancake batter into skillet. Cook until bubbles start to form, about 3 minutes. Flip and cook other side until golden, another 3 minutes. Repeat with remaining batter.
5. Serve with maple syrup or syrup of choice.
Topping Ideas: Ricotta, Milk chocolate, berries, whipped cream, banana