Purpose
Bring school meals to students in the classroom or even the courtyard! Grab & Go equipment increases access to school meals and increases meal participation.
Benefits
Alternative serving strategies can increase participation by making it more convenient for students to gain access to school meals.
Students who participate in school meals show improved attendance, behavior, test scores and decreased tardiness.
School meal participants are more likely to consume diets that are adequate or exceed standards for important vitamin and minerals.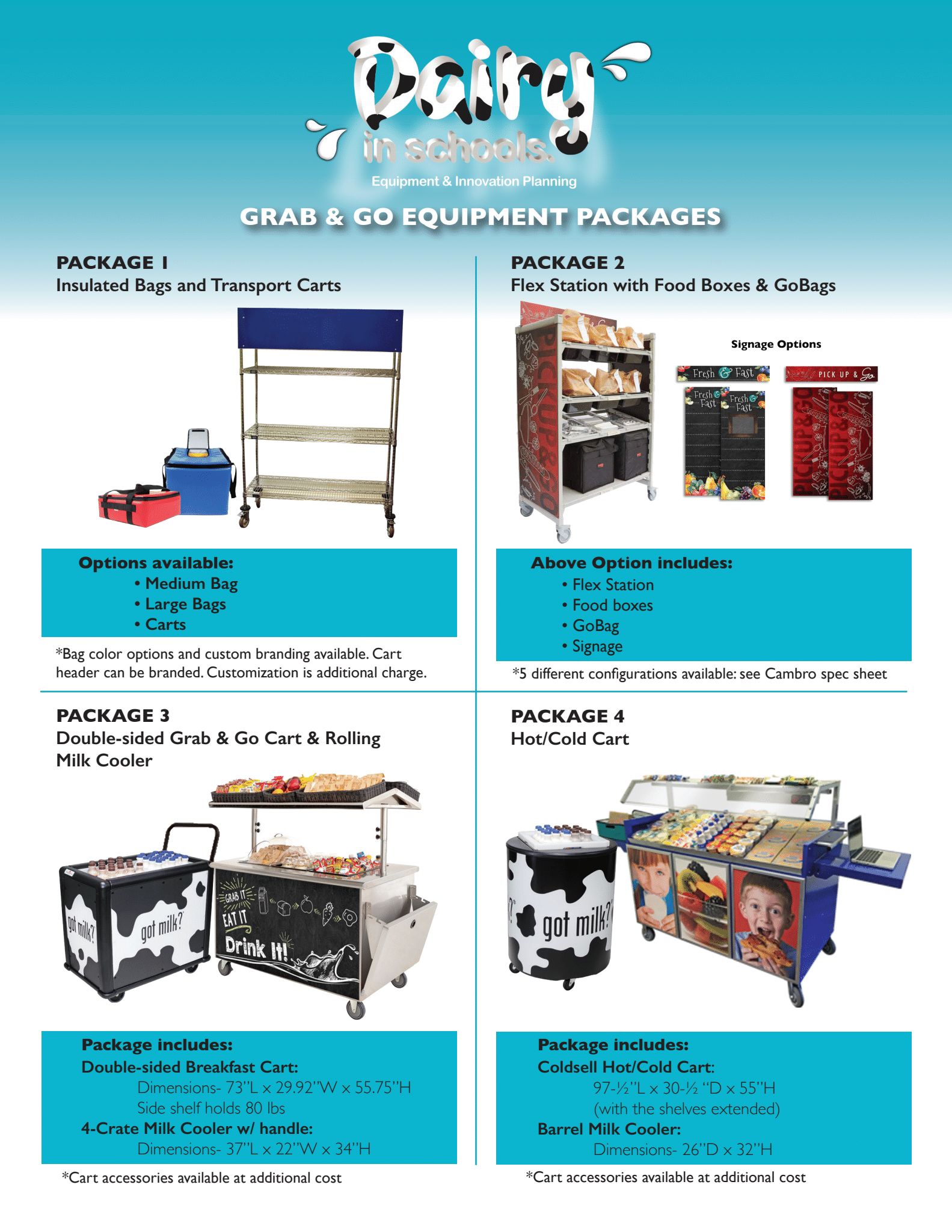 Note: for other configurations for Package 2, click here.