Purpose
To start or expand dairy-based smoothie offerings as part of your reimbursable meals and/or ala carte sales.
Benefits
An opportunity to gain student participation by offering on the go menu items many restaurants offer.
A way for students to enjoy a variety of fruit flavors and consume milk that they might not normally pair with their school meals.
Provides calcium and other vitamins and minerals to make a nutrient rich drink for students.
Items Needed: 1 Waring 18" immersion blender, 2 Five-Gallon buckets with lids, 1 banner.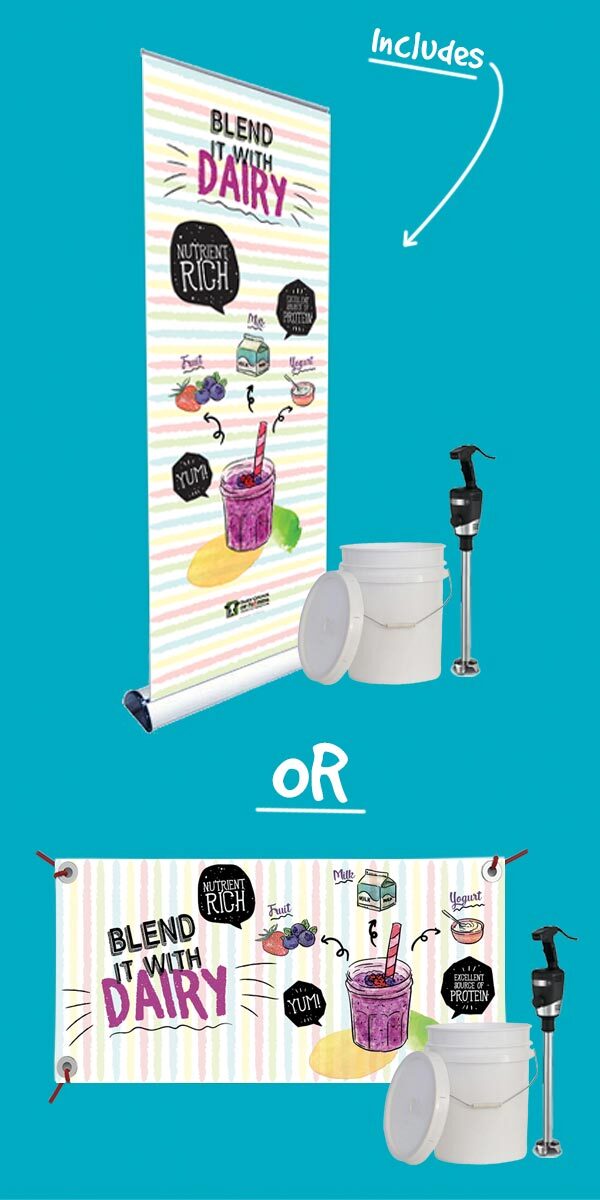 *The Dairy Council of Florida will order and purchase all items if district is approved for funding, no funds will be exchanged.